The Takeaway
Unrest in Charlotte, Gaming the Election, The Black Prince of Florence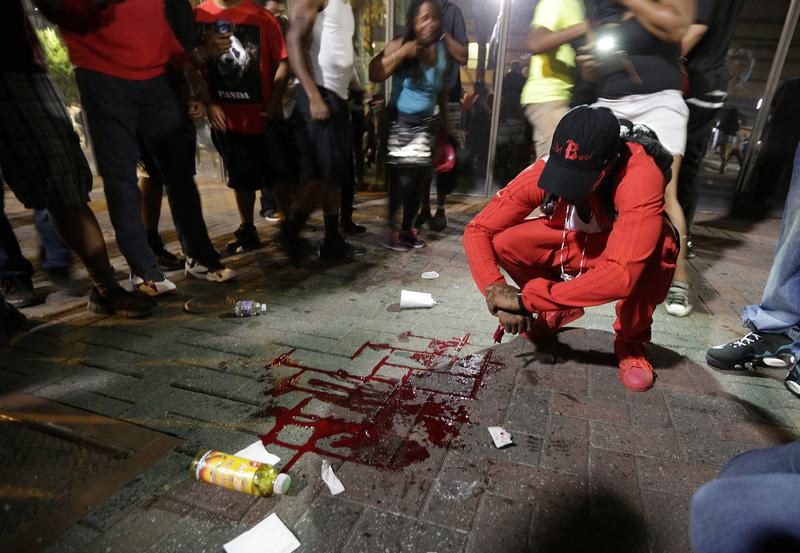 Coming up on today's show:
Charlotte, North Carolina is the latest American city to find itself at the center of a firestorm after a deadly incident involving police and an African-American man. Brenda Tindal, a historian and senior vice president of exhibits and education at the Levine Museum of the New South, examines the city's history, and the modern crisis facing the people of Charlotte. 
Some Republicans are starting to admit that voter ID laws are nothing more than a political tactic to be leveraged against Democrats. Todd Allbaugh, the former chief-of-staff for Republican Wisconsin Sen. Dale Schultz, explains. 
On Thursday, voters on the Isle of Man will go to the polls in what will be a pivotal election. Some on the island worry that it has grown too inward looking, and hope that those elected to serve in the House of Keys, the lower chamber of parliament, will help move the self-governing island forward. The Isle of Man's High Court of Tynwald is considered the world's oldest continuously sitting parliament, established by Viking settlers more than 1,000 years ago. Allan Bell, departing chief minister of Tynwald, weighs in.
For the last five years, two architects have been chronicling the physical design of all the parliaments within U.N. Member States in an attempt to understand how architecture influences politics. For details on this initiative, The Takeaway turns to David Mulder van der Vegt, one of the architects who helped chronicled and examine the design of all 193 parliaments within U.N. member states. 
In the western world, the so-called "Black Prince of Florence" may have been the first person of color to ever become a head of state. But you've probably never heard of him. Catherine Fletcher, the author of "The Black Prince of Florence," and an associate professor of History and heritage at Swansea University in the United Kingdom, has the details.