The Takeaway
Turning on Trump, Refugee Olympians, Comedy Genius and Controversy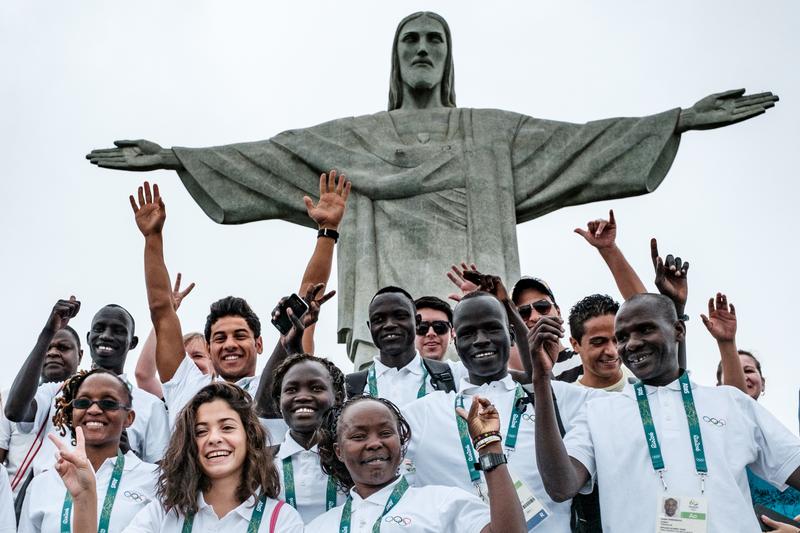 Coming up on today's show: 
Top Republicans like Richard Armitage and Meg Whitman are pulling their support from Donald Trump and urging others to shift their votes (and their donations) to Hillary Clinton. Craig Snyder, chairman of the Republicans for Hillary PAC

, explains how Republicans are navigating the waters in this election year.
Research into the DNA of more than 450,000 customers of 23andMe has uncovered genetic clues to the cause of depression. The study, the largest of its kind, was carried out in cooperation with Pfizer. Ashley Winslow, a former Pfizer neuroscientist and current director of neurogenetics at the Orphan Disease Center at the University of Pennsylvania, has the details on this study.
The CDC issued an unprecedented travel warning on Monday. The agency advised pregnant women and their partners not to travel to a small community north of downtown Miami where the Zika virus is actively circulating. Joseph Conlon, technical adviser for the American Mosquito Control Association, weighs in. 
The 2016 Summer Olympic Games will showcase the talents of the Olympic Refugee Team. These displaced athletes from around the world will walk in Rio under the official banner of the International Olympic Committee, and will stand to the Olympic anthem if they medal. Competitor Yusra Mardini, who escaped the Syrian conflict and will compete with the refugee team in the swimming relays, discusses the 2016 games. 
Controversial satirist Lenny Bruce died 50 years ago today. His profanity-laden and racially insensitive comments had him banned in the United Kingdom and Australia, but some say his type of humor, intended to call out hypocrisy, would still be relevant today. Sarah Shoemaker, an associate university librarian for archives and special collections at Brandeis University, reflects on Bruce's legacy.