The Takeaway
Clinton's Path to Victory, Mental Health and Justice, A Movie for Greedy Women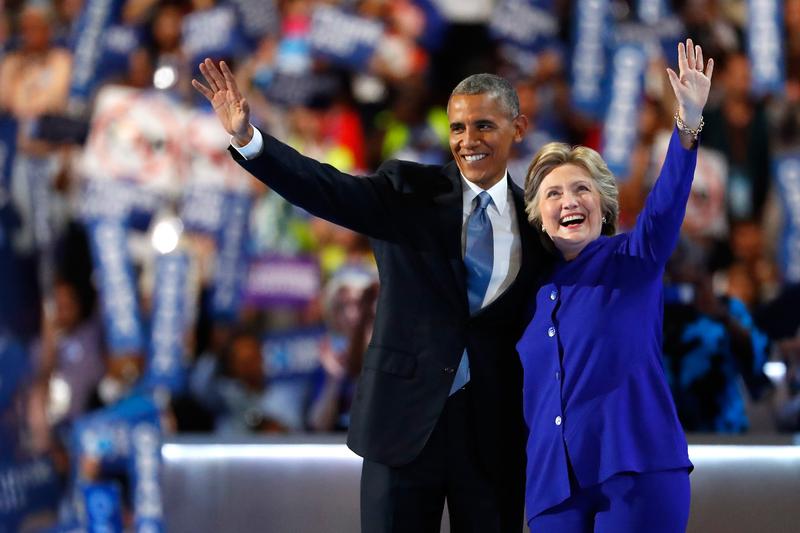 Coming up on today's show:
It's day four of the Democratic National Convention, but the real test of this campaign isn't likely to be in the Wells Fargo Arena — it's going to take place right outside in the neighborhoods and suburbs of South Philly. Takeaway Washington Correspondent Todd Zwillich looks at the strategic importance of Pennsylvania in the 2016 election. 
After Donald Trump encouraged Russian hackers to find and publish Hillary Clinton's deleted emails, we speak with author writer Gary Shteyngart, who explains how the 2016 election is surfacing old paranoia about Russian influence in the U.S. 
In 1981, John Hinckley Jr. was found not guilty by reason of insanity after attempting to assassinate President Ronald Reagan. On Wednesday, a federal judge ruled that Hinckley Jr. could be released from a government psychiatric hospital and live full time with his mother in Virginia. Richard Bonnie, a professor of law and psychiatry at the University of Virginia and author of "A Case Study in the Insanity Defense: The Trial of John W. Hinckley," explains.
Back in 2014, the Ice Bucket Challenge took the world by storm, and this stunt to raise awareness about ALS, a progressive neurodegenerative disease, actually worked. The ALS Association announced earlier this week that the money they raised helped uncover a gene that contributes to the disease. Bernard Muller, founder of Project MinE and an ALS patient, has the details.