The Takeaway
The Off-Shore Economy, Nuclear Winter, Financial Fog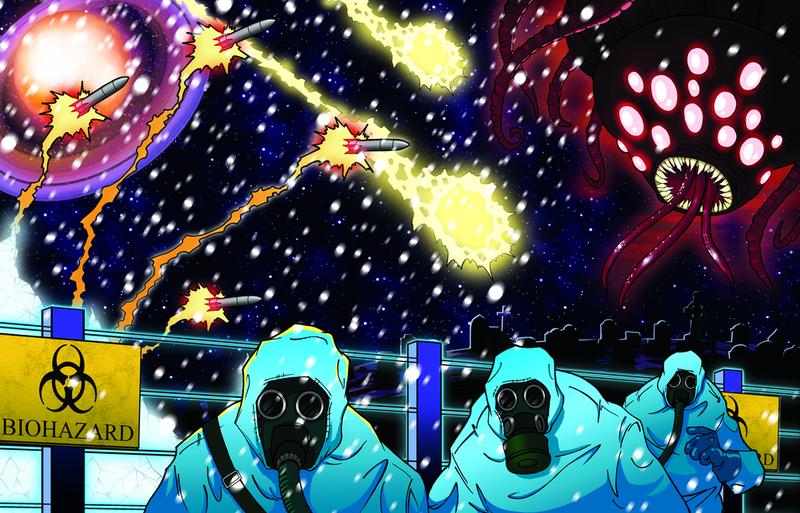 Coming up on today's show:
Over the weekend, the International Consortium of Investigative Journalists leaked a huge swath of confidential documents from a Panamanian law firm that show how the global elite uses tax havens to hide their wealth. Eryn Schornick

, policy advisor on the banks and corruption team at 

Global Witnesses

, examines the so-called Panama Papers. 
This week, the nation is watching the presidential primary in Wisconsin. But voters in the Badger State will also go to the polls on tomorrow to select a new state supreme court justice, something that's attracting millions of dollars in outside money. Janine Geske, a former state supreme court justice, discusses the issue of campaign finance on the state judiciary.
Scientists once feared that nuclear war would plunge the world into a deadly ice age. Three decades later, how does this theory still resonate? Andy Revkin, an environmental reporter with our partner The New York Times, explains how the theory of nuclear winter changed the course of the Cold War and what it means for today.
On Sunday, a train traveling from New York to Savannah derailed just outside of Philadelphia. The accident killed two construction workers and injured more than three dozen passengers. Jim Hall, former Chairman of the National Transportation Safety Board (1994-2001), has some insight into what went wrong.
California is raising its minimum wage to $15 per hour — the first state in the nation to do. Across the country, the state of New York is also fighting for $15. What does a living wage look like at the state level? Jared Bernstein, a senior fellow at the Center on Budget and Policy Priorities in Washington and a former chief economist to Vice President Joseph R. Biden, answers.
For nearly 30 years, Ted Falgout ran Port Fourchon off the southernmost coast of Louisiana. It's one of the most significant ports in the United States for oil transportation. Recently, the port and the highway that leads to it have been flooding because of rising sea levels. It's one of the first places in the U.S. where you can really see the tangible, economic impacts of climate change.