The Takeaway
Bernie's Big Weekend, Tragedy in Lahore, Undercover in Saudi Arabia, Irish Americans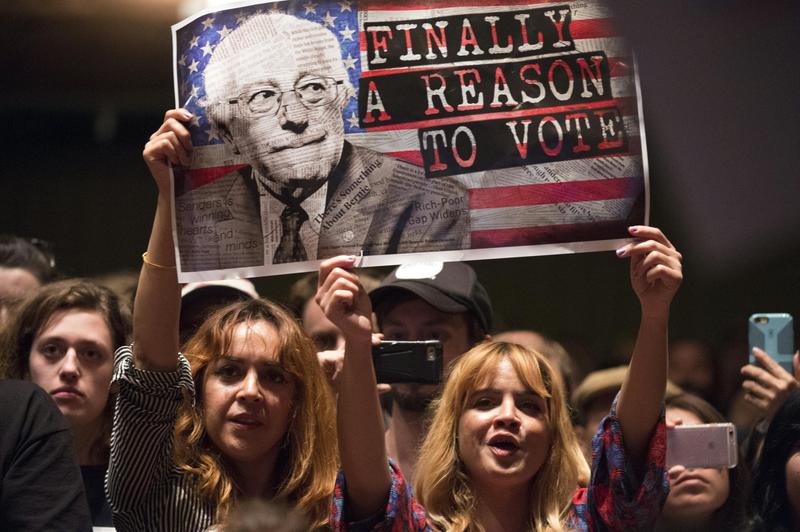 Coming up on today's show:
Vermont Senator Bernie Sanders won the Democratic caucuses in Washington, Alaska, and Hawaii over the weekend. Farai Chideya, a senior writer at FiveThirtyEight, explains what these wins could mean for the Sanders camp going forward.
Over the weekend, a suicide bomber set off an explosion at a park in the eastern Pakistani city of Lahore. Mia Bloom, a professor of communication at Georgia University and author of "Dying to Kill: The Allure of Suicide Terror," explains what we know about the attack.
Though the city of Palmyra has been under ISIS control for nearly a year, Syrian troops were able to successfully capture this strategic location over the weekend. After so much conflict, is there anything left of this ancient city? Amr al Azm, former director of conservation at the Department of Antiquities in Syria, answers.
Andrew Kitchenman, state government and politics reporter for KTOO in Juneau, Alaska, looks at the impact of falling oil prices on Alaska public schools and social services across the state.
Since the Arab Spring, a growing underground network of dissidents have been recording the cruelties carried out by Saudi Arabia's oppressive regime. James Jones, the filmmaker responsible for "Saudi Arabia Uncovered," a new documentary from FRONTLINE, discusses the fight against this authoritarian government.
A century ago, Irish-Americans aided a movement that led to the independence of Ireland. Today on The Takeaway, we revisit the story of Ireland's Easter Rising rebellion with a number of Irish New Yorkers.