The Takeaway
Bernie Goes Big, Your Changing Neighborhood, Candidates, Can We Talk About Climate Change?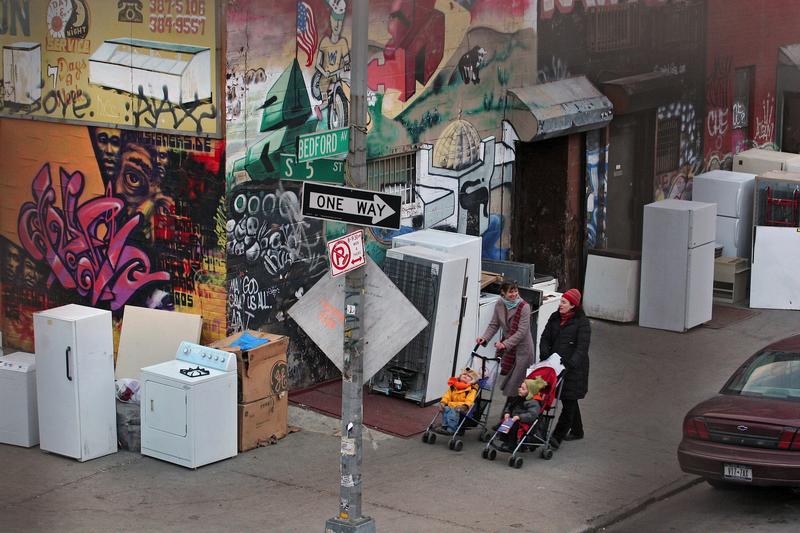 Coming up on today's show:
The primary and caucus results from Michigan, Mississippi, Hawaii, and Idaho are in. We explore who came out on top, and look ahead to primary day in Florida with Brett Doster, former assistant to Governor Jeb Bush and Florida political director for President George W. Bush's campaigns.
After Bernie Sanders's surprise victory over Hillary Clinton in Michigan on Tuesday, chair of the Ohio Democratic Party David Pepper examines if the Vermont Senator can sustain his momentum in next week's Ohio primary.
Regardless of the promises made on the campaign trail, the next president will face stiff consequences if he or she decides not to cooperate with other countries on climate change. David Sandalow, the inaugural fellow at Columbia University's Center on Global Energy Policy and a former Department of Energy official, explains.
Tennis star Maria Sharapova has been suspended and dropped by sponsors for using the drug meldonium. The Takeaway has explores the evolution of doping in professional sports with David Epstein, author of "The Sports Gene" and a reporter at ProPublica.
WNYC Studios has partnered with The Nation to create a new podcast called "There Goes The Neighborhood," which takes an in-depth look at the gentrification of Brooklyn. Rebecca Carroll, producer of special projects on race at WNYC, discusses the race, housing, and policy issues at play in Kings County. 
Today, Google's DeepMind artificial intelligence project went up against Lee Se-dol, the world's top Go champion, a game that has more permutations than there are atoms in the universe. It was the ultimate test of man versus machine—and man lost. Andrew Keen, an entrepreneur and author of "The Internet Is Not the Answer," weighs in.
As parents try to avoid digital overload, a new form of storytelling has emerged. "Brains On!" is a podcast for and created by kids. Sanden Totten, co-creator, producer, and sometimes host of "Brains On!", discusses this project.