SchoolBook
Success Charter Network Puts New Siting Rules to the Test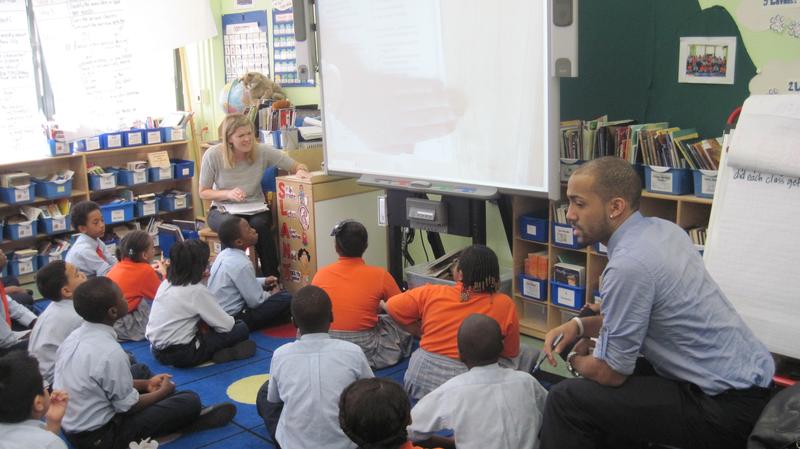 The head of a high-profile charter network said on Tuesday she would apply to open 14 more schools in New York City in 2015 and 2016, sparking what is sure to be a major test of Mayor Bill de Blasio's ability to comply with New York's new charter law.
Eva Moskowitz, who runs the Success Academy network, said she's submitting applications to the SUNY Charter Schools Institute to establish more schools in Manhattan, Brooklyn, the Bronx and Queens. In a press release, she stated that demand for her charters reached an all-time high this year, "with more than 14,400 families applying for fewer than 3000 open seats."
Moskowitz's 22 existing charters are all housed in public school buildings, a practice known as co-location. A feud erupted this year when the newly elected de Blasio administration sought to block three more of her schools from opening in co-located buildings and the mayor ultimately agreed to house them in former Catholic schools.
The controversy led the state legislature to require New York City to continue siting charters in public school buildings or pay rent for them to go elsewhere.
The law also states that the space "must be reasonable, appropriate and comparable" and in the same community district to be served by the charter school. The charter also has the right to appeal the city's choice of location.
These applications by the Success network will be among the first since the change in state law went into effect on April 1. 
"It's our goal to invest in all our public schools to make sure parents have great options for their children, regardless of what zip code they live in," said Devora Kaye, press secretary to Schools Chancellor Carmen Fariña. "We will review these new proposals as SUNY makes its decisions."
Moskowitz started her first schools in Harlem and other low-income communities and has since expanded her network to middle class and wealthy neighborhoods. Two of the four schools Moskowitz is seeking to open in the fall of 2015 would be in Manhattan's Districts 2 and 3, which are known for their high-performing schools.
"Even in so-called good school districts, the best schools are over-crowded and enroll primarily white children," Moskowitz stated. "In those same districts, minority children are often segregated in schools where achievement is low."
But the president of the District 3 Community Education Council, which includes the Upper West Side and Harlem, wasn't convinced.
"I believe that we first need to demonstrate a commitment to strengthening our existing schools," said Joe Fiordaliso.