SchoolBook
City Finds Buildings For 'Homeless' Charter Schools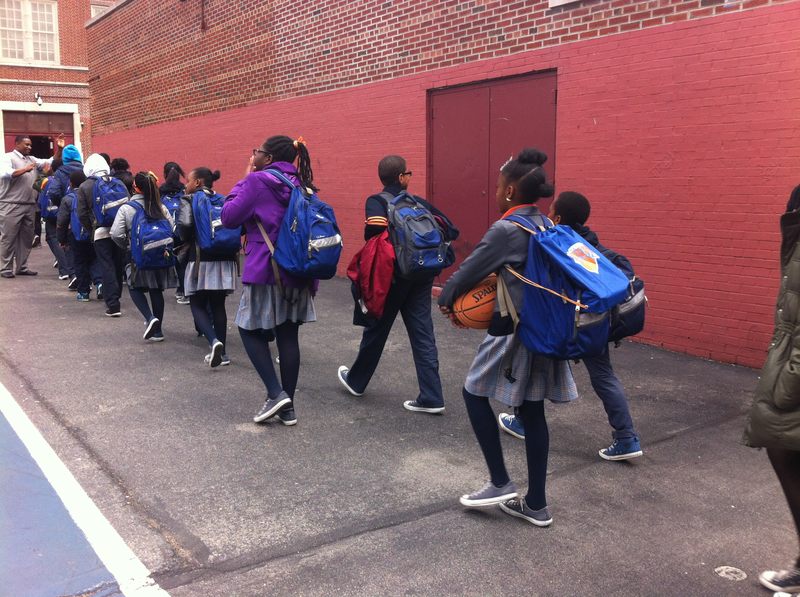 City Hall said it's close to a deal on new sites for two of the three charter schools it blocked from opening this fall, by finding them space in former Catholic schools, and that it's still seeking a home for the third school.
The three charter schools are run by the Success Academies network. They were approved to open this coming fall inside other school buildings by the outgoing Bloomberg administration. But Mayor Bill de Blasio's administration rejected their co-locations by saying the Harlem middle school would take space away from a special education program, and that it wouldn't be appropriate for the two new elementary schools slated for lower Manhattan and Queens to share space with high schools.
Mayoral spokesman Wiley Norvell said the city has chosen the former Annunciation School in Harlem for the middle school and the former St. Pius X elementary school in Queens for a one of the new elementary schools, both within a mile of the co-locations that were approved last year.  He added that city officials have been working closely with the charter network on the site search.
An uproar ensued last month after de Blasio and Schools Chancellor Carmen Fariña decided not to allow the schools to open as planned. A charter school lobbying group spent millions of dollars on television ads and the state legislature approved a budget that prevents the mayor from charging rent to any charters.
Success Academy founder and C.E.O. Eva Moskowitz said she is hopeful about the new locations, but that there are many details that still need to be worked out.
"It's not as if you locate sites and then you're done, and you go home," she said. "The number of rooms have to be the same, you need plays yards."
Moskowitz appeared at a press conference Wednesday outside one of her Harlem elementary schools, whose children expect to move on to the middle school. Her charter network filed an appeal over the canceled co-locations; a decision is expected Friday by the New York State Education Department. 
The city would not say how much the leases for the space will cost because they are still being negotiated. Renovation costs are expected to be hundreds of thousands of dollars for each school, and would include new lighting, new flooring and paint jobs.
With reporting from Thalia Beaty