SchoolBook
Teachers Weigh In, Mostly Against, State English Tests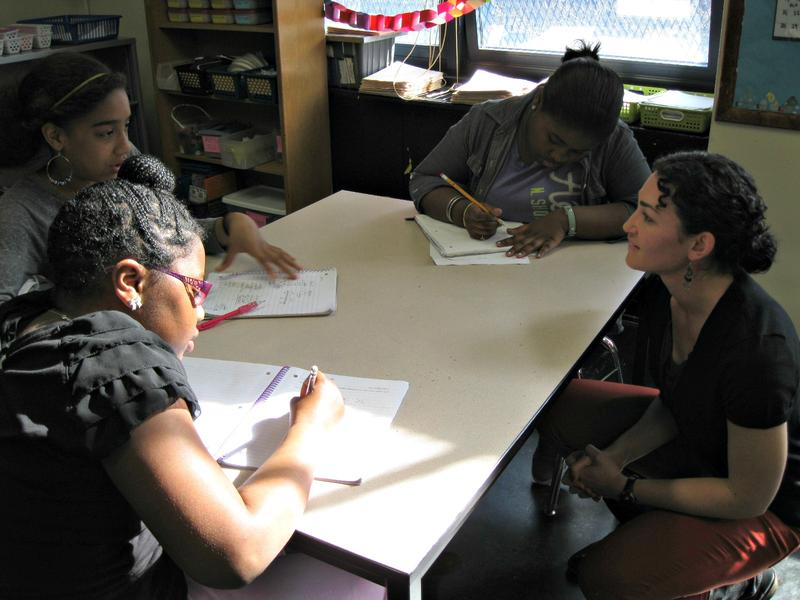 As sure as the annual state tests are the complaints about said tests. This week, teachers complained that state English tests were just as problematic as last year's when less than a third of New York's elementary and middle school students were deemed proficient. This is the second year in a row in which the tests were aligned with tougher Common Core learning standards.
Lucy Calkins, director of the Teachers College Reading and Writing Project, helped to create a website called Testing Talk for teachers around the country to share thoughts about state tests. As of Friday afternoon, 126 teachers from New York commented on the English Language Arts tests given to students in grades three through eight.
"A lot of teachers will say we can't answer these questions, we don't understand what they're asking, as far as we're concerned there's two right answers," said Calkins, adding that the complaints were similar to those voiced last year. 
Calkins acknowledged that the sample of respondents was very small, however, and that she has no way of knowing if the teachers who wrote in had a bias against standardized tests. Calkins had not seen the tests herself.
[Her Reading and Writing Project develops its own classroom assessments and curriculum materials that schools can buy, making it a direct competitor to those produced by the state's testing company Pearson.]
The New York State Education Department said its tests were developed, edited and reviewed by New York teachers, based on last year's field tests. Spokesman Dennis Tompkins dismissed complaints as coming from "a small minority," given that 1.2 million students took this week's exams.
He said the state expects student scores to increase incrementally over the previous year because teachers and students have had more time to adjust to and use the Common Core-aligned materials in the classroom. He also said the state would release "significantly more" than 25 percent of test questions for the public to see, the amount released last year.
Alex Messer, a fourth grade teacher at P.S. 321, said he did not take the online survey, but thought its comments mirrored his own criticisms and those of his colleagues. He participated in a rally by teachers and parents from several schools in Park Slope on Friday who were critical of the English test.
"It didn't really seem to test reading comprehension as much as it should," he said. "There was an outsized focus on text structure," such as the value of individual sentences as opposed to big ideas. "It felt like looking at the trees instead of the forest."