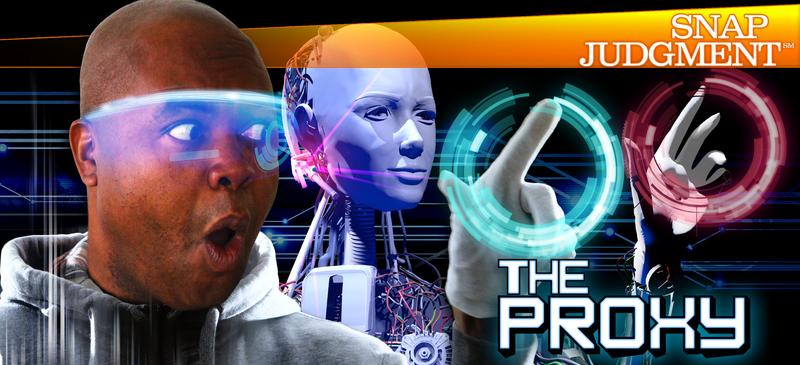 It's an all-NEW Snap..."The Proxy." What if you could be you without all of the responsibility, the guilt, and the self-loathing? Too good to be true? ...Maybe not.
STORIES
Liar Liar
Glynn must settle a mock lawsuit with his partner to pass his class. His tactics are ruthless.

Producer: Mark Ristich
Marwencol
When Mark Hogancamp woke up in the hospital he had no idea who he was or where he was. He was beat up so badly that he couldn't walk, talk or speak. When his therapies are cut off by Medicaid, Mark has to make his own treatment, and in the process he makes some most unusual friends.
Once you've listened, we know you want to see the photos. And lucky for you you can find them all in one book. Welcome to Marwencol comes out November 3rd. Do not miss it. Go to the website to get yourself a copy. You can find the documentary on which this story was based, Marwencol, there too. HUGE thank you to Jeff Malmberg, the director of the documentary, for sharing his tape with us for this story.

Producer: Julia DeWitt
Friday Night Lights
Your dad loves football. You hate football. How do you quit? Play football.
Check out Harrison's memoir -- The World Largest Man
Producer: Davey Kim
Sound Designer: Renzo Gorrio
Just Another Fish Story
20 Years ago, a whale washed up on a beach in Lubec, Maine, but it's death was just the beginning of it's story.  

This piece was produced by Molly Menschel when she was a student at the Salt Institute in Portland Maine.  Salt Institute is the one place that trained budding radio producers nation-wide, and is currently in danger of closing.    To find out more about efforts to keep the school open, you can visit savesalt.org and join Save Salt's facebook page.

The Music on this story is played with the jew's harp by Tapani Varis, if you like to hear more go to www.tapanivaris.com.

Producer: Molly Menschel