Federal Agency Finds Rikers Island Violence Threatens Health Workers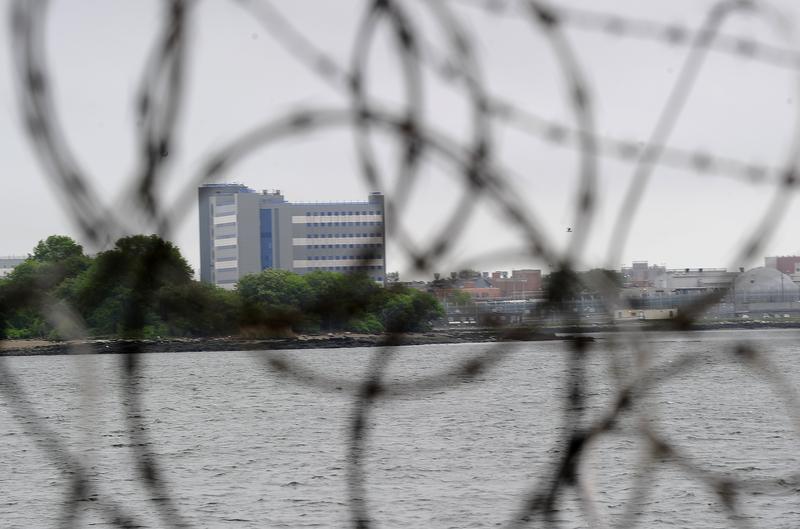 Violence is so bad at Rikers Island that the U.S. Department of Labor is getting involved.
The department's Occupational Safety and Health Administration announced Thursday that it is citing Corizon Health — the company that provides medical, dental and psychiatric professionals to the city jails — for two violations of federal workplace safety laws. The allegations include a charge the company willfully failed to protect its employees from violence.
Violent incidents involving Corizon employees at Rikers went from eight in 2011 to 39 in 2013, according to OSHA. There were another six during the agency's three-month inspection earlier this year, including an incident in April where an inmate knocked out an employee. Then there was the revelation in May that inmates were circulating a so-called "hit list" of staff targeted for assault.
OSHA doesn't have jurisdiction over the city's Department of Correction, which handles security at the jails. But the agency does have oversight of Corizon, a private company that contracts with the city. Richard Mendelson, OSHA's assistant regional administrator in New York, said the company has a responsibility to provide a safe workplace even if it's in a city-run jail.
"Workers have a right to go to work every day without getting injured or killed or threatened on the job," Mendelson said.
The OSHA report is just the latest evidence of how ubiquitous violence at Rikers has become. Earlier this week, the Department of Justice issued a blistering report on conditions for young inmates in the jails.
A Corizon spokeswoman provided a prepared statement, saying the company is "extremely disappointed."
"We note that the Citation and Notification of Penalty is a preliminary finding by OSHA, and Corizon intends to contest it through proper legal process," the statement read. "Again, we are disappointed in this development and do not agree with it. We take our commitment to workplace safety seriously and remain committed to providing a safe workplace for all of our employees."
A spokesman for the city's Department of Correction, which is supposed to protect employees from violence, said that it is making changes to the physical plant to improve safety and has been conducting "security awareness seminars" with the health care staff.  
"We will continue to work with all involved on an ongoing basis to ensure the safety of all staff and inmates in our facilities," the spokesman said in a statement.