Federal Prosecutors Say Rikers Guards Violate Teens' Constitutional Rights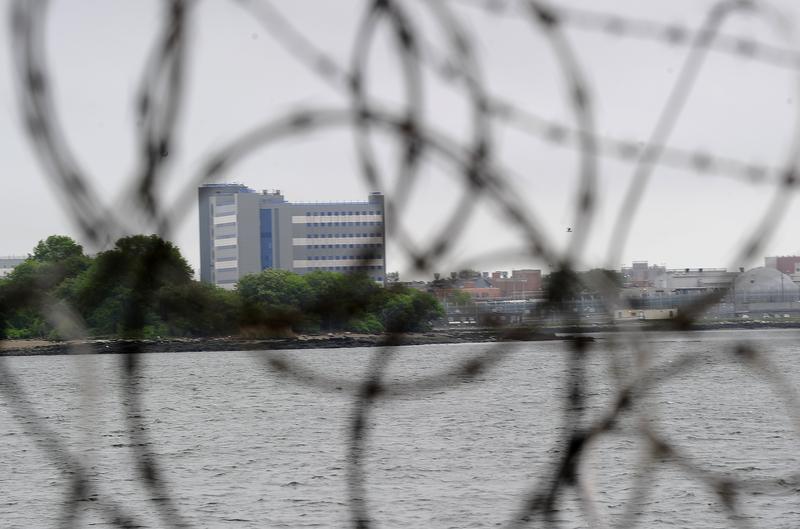 Rikers Island is violating the rights of hundreds of adolescent inmates on a routine basis, according to federal prosecutors who spent more than two years investigating the treatment of teenage inmates, between the ages of 16 and 18, at the city's largest jail. 
A 79-page report by federal prosecutors paints a picture of an out-of-control adolescent unit, constantly on lockdown, where emergency alarms go off multiple times a day and where some inmates are so fearful, they would rather be in solitary confinement than face attacks by guards and other inmates. The report called the number of injuries sustained by adolescents "staggering" and said guards strike adolescents in the head and face at an alarming rate. In one year, adolescents sustained 239 head injuries. The report also accused guards of using solitary confinement for non-violent infractions and said that on a typical day,15 to 25 percent of adolescent inmates were placed in solitary confinement. 
The jail, U.S. Attorney Preet Bharara said in a news conference Monday, is "a place where brute force is the first impulse rather than the last resort; a place where verbal insults are repaid with physical injuries, where beatings are routine while accountability is rare, where a culture of violence endures even while a code of silence prevails."
The report detailed several brutal assaults, including one involving two guards who retaliated against an inmate they believed had reported one of them for using excessive force. The guards wrestled the inmate to the ground, banged his face into the floor and placed handcuffs on him. At that point, according to the report, a captain arrived and one guard stomped on the inmate's head, causing his tooth to fall out. The inmate told investigators the assault continued inside a clinic. He was pressured to file a false statement about the incident but never did. Federal prosecutors said the reports filled by the guards were found to be inconsistent with the video surveillance. 
Federal prosecutors said guards were rarely disciplined, and during the course of the investigation, video surveillance tapes disappeared. "In all the cases where video seems to have been available, in other words where there was a camera, about 30 percent of the time there was no actual video to be seen," said Bharara.
Bharara said his office is reserving the right to sue, if the city fails to implement a list of more than 70 recommendations, including more video surveillance cameras, to deter beatings in hidden places, and more training for inexperienced guards unable to control a difficult population with high rates of mental illness.  
The city's Department of Correction said it has reduced the use of excessive force by 39 percent between April and June.
"We will continue to work with [the Department of Justice] to implement whatever strategies and policies are appropriate and feasible to further improve the safety and care of the adolescent population," Commissioner Joe Ponte said in a written statement.