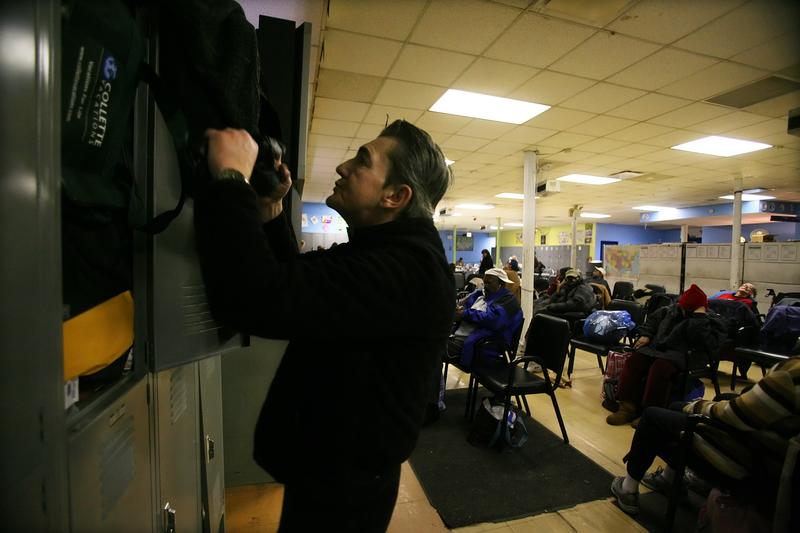 Douglas Matrullo had a childhood like a lot of Italian-American kids in New York City.
Born in 1947, he grew up across from John's Pizzeria on Bleecker Street. In the 1950s he played street games like skully, Johnny on a pony, and kick the can. He attended Our Lady of Pompeii, a local Catholic school. And three months ago, Douglas Matrullo also died like a lot of New Yorkers — from blunt force injury to the torso and extremities after a car plowed into him. 
Then he all-but-disappeared from a key set of public records, one of 69 deaths this year the police didn't publicize.
The crash was a hit-and-run that occurred on Park Avenue between 23rd and 24th streets. Even with his injuries, Matrullo was able to give police a description of the car: a silver or gray four-door sedan. He  died at Bellevue Hospital eight hours later, making him one of nearly 250 traffic deaths so far this year — a number that's almost on par with homicides.
WNYC's Mean Streets project has been tracking every fatal street crash this year as part of our effort to track Mayor Bill de Blasio's stated goal of reducing traffic deaths to zero by 2024.
But we almost didn't learn of Douglas Matrullo's death.
The NYPD's stated policy is to notify reporters of every death from a traffic crash in the city, usually by email. But we never received an email about Matrullo. Instead, we found out about his death by digging into a list of traffic crashes buried on the NYPD's website.
That oversight — a traffic death that produced no email from the NYPD — turned out to be more common than we thought. By our count, the NYPD didn't publicize the deaths about a quarter of the time. Paul Steely White, the head of Transportation Alternatives, has praised the de Blasio adminstration's efforts to combat traffic fatalities. But on the issue of counting the dead, he doesn't mince words. "It's outrageous that there are still, today, in the Vision Zero era, so many deaths, so many crashes that are falling through the cracks," he said
We asked the NYPD press office for information about Matrullo and the hit-and-run that killed him. After a long delay, NYPD replied with an old address and a name that they'd spelled incorrectly: Magrullo. We couldn't find a record of anyone by that name – dead OR alive. But our Data News team did some online sleuthing and found the old address with a reference to a "D. Matrullo." That led us to the funeral parlor that buried him, which in turn brought us us to his cousin, Richard.
A Natty Dresser Who Strayed Into Drugs
"He was a stickler for dressing up," Richard said of Douglas. "He always used to walk around with the snakeskin boots. And fancy jackets, cowboy hats."
Richard remembered Matrullo as a Boy Scout and an altar boy. Then he said his cousin's life took a turn. Instead of graduating from Aviation High School, Matrullo dropped out in the late 1960s and moved to Haight-Ashbury in San Francisco. There, he opened a boutique with a girlfriend.
Douglas had a lifelong struggle with drugs, and the cousins lost touch. At the time of his death, Douglas was living at Kenmore Hall, a residence for the formerly homeless on East 23rd Street in Manhattan. An NYPD property clerk's report says that when Douglas died, his possessions included a MetroCard, a set of false teeth, and an ID for a methadone treatment program.
Richard's sister, Jeanne, learned of Douglas' death when the city medical examiner contacted her. Richard said his family then tried repeatedly to get the NYPD to share the results of an investigation into the crash. "Even my son had called the detective," he said, adding that the detective promised to get back to his son with information about Douglas. "No response," Richard said about the detective. "Never."
Initially, WNYC thought we'd simply missed the email about Matrullo's hit-and-run. So we asked six other newsrooms if the NYPD had notified them about Matrullo's death. They hadn't. We canvassed the area around Park Avenue and East 23rd Street, where the crash happened, and asked local merchants if they'd heard about it. They hadn't. The NYPD told WNYC that when it comes to the driver who ran down Douglas Matrullo, they have no witnesses, no video and no suspects.
Some Cases Get More Attention Than Others
That investigative stalemate stands in stark contrast to the case of Doohee Cho. He was a 33-year-old banker who, like Matrullo, died in a car crash that occurred in the 13th Precinct in September. As with Matrullo, a driver struck Cho in the early morning hours and fled. But that's where their stories diverge.
What the NYPD did next is a textbook case of how to catch a driver who flees the scene of a crash. Police not only sent an email blast to the press, but widely distributed details of the suspect's car.
Major news outlets ran video of the car, and Cho's family and friends made sure to get the word out. Cho's fiancée, Jennifer Kosakowski, said a suspect was caught a few days later, thanks to an anonymous tip. "It was just somebody who spotted the car and recognized it from the video that was circulating," she said.
Why the different approaches? At first, the NYPD said they sent out an email about Matrullo's hit-and-run — then admitted they hadn't. A spokesperson said that's because the officers who responded to Matrullo's crash didn't think his injuries were serious enough to warrant calling in the Collision Investigation Squad, the specially-trained unit that gathers evidence at crash scenes.
Mismatched Numbers
Even when the the police post information about traffic deaths, WNYC has found, the city under counts it. 
The data exists in several places. The NYPD posts a monthly count on its website. Since May, the police have also reported crashes to a central city website. WNYC also keeps a count, adding in information gleaned from tips, news reports, and social media.
Those counts never match. For example: in early November, police listed more than 210 deaths, while the city had about 180. WNYC put the total at 220.
"The NYPD still has a bunker mentality when it comes to crash information," said Transportation Alternatives' Paul Steely White, "and I think that stems from historic defensiveness that they're not doing enough to investigate crashes."
We brought these discrepancies to the attention of the mayor's office, which looked into them and found that some data for highway-related deaths was being wrongly excluded. That has since changed. But even today, the counts don't align. It's also hard to understand why some deaths aren't included in the official tallies, such as William Peña, an M14 bus driver, who died when a man in a stolen vehicle plowed into his bus. Also missing is Charity Hicks, a community organizer from Detroit, who was struck and killed near Penn Station while headed to a speech at the New School.
Scott Gastel, a spokesman for the city's Department of Transportation, said it takes time to reconcile the numbers. "At the end of the year,"  he said, "look at the numbers then, when everyone has everything reported."
But the end of the year may be too late for catching criminals, like the driver who struck Douglas Matrullo.
After an hour of discussing his cousin's death, Richard Matrullo shook his head. "I mean, maybe because of the type of life he led, they just thought he was a nobody," Richard said of the police. "They brushed it under the rug, it's the only thing I can assume. But it ain't right."