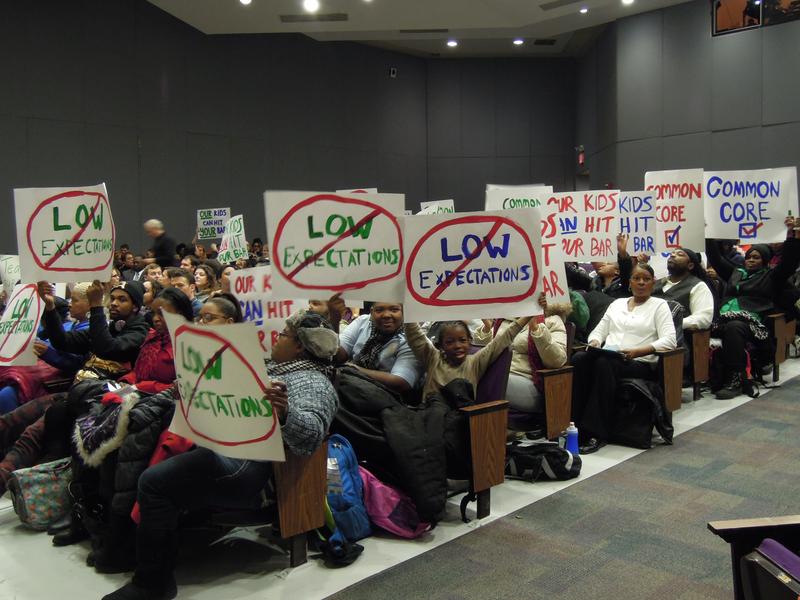 After a bruising rollout of the Common Core learning standards in New York, a new group announced on Tuesday it's going to hit the virtual airwaves with pro-Common Core messaging.
Higher Achievement New York described itself as "an organized platform" that will explain what the new standards mean for children, and how they offer better preparation for college and careers, through social media advertising and lobbying.
"Our goal to foster positive conversation that hasn't existed around these standards," said the group's executive director Frank Thomas, who previously worked in communications for the city's Department of Education and Bill Thompson's mayoral campaign.
The group said it's seeking to distinguish itself from what it called "a vocal group of special interests" who have attempted to delay the state standards. New York State United Teachers elected a new president who is deeply critical of the way the state rolled out the new standards. And state lawmakers, feeling the pressure from constituents, amended the rules forbidding districts from using Common Core-aligned test scores on student transcripts, at least through 2018.
Higher Achievement New York comprises business and community groups, such as La Raza, along with Educators4Excellence and StudentsFirst NY, two groups often critical of the teachers unions.
Heather Briccetti, President and C.E.O. of the Business Council of New York State, said she supported Common Core because state employers have had trouble finding qualified applicants.
"We feel very strongly that we need to raise the standards so we can be more competitive with the rest of the country," she said.
A spokesman said the group would not contribute to political candidates.