SchoolBook
New Formula Increases Number of Overcrowded Schools in New York City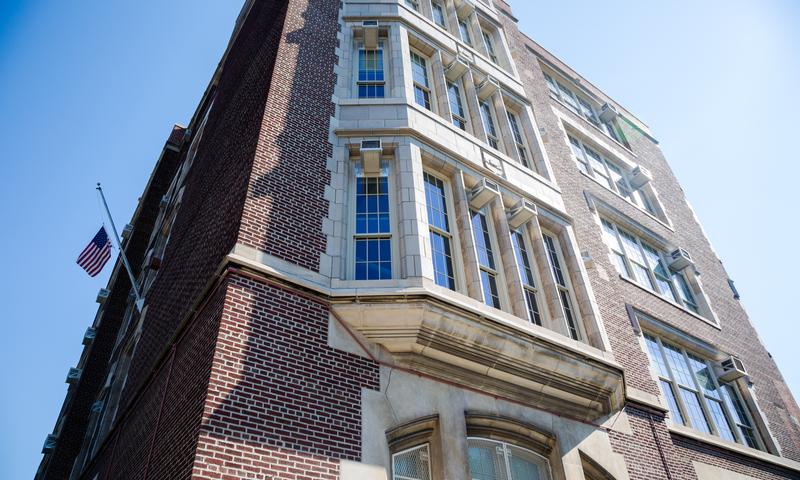 The number of overcrowded school buildings is up 10 percent, according to a new calculation of space that was released late Thursday, meaning close to 540,000 public school students, or about half of the total student population, attended overcrowded schools in New York City last year.
The increase in overcrowded buildings was expected because the city changed the way it calculated space in schools — and therefore how many students a school can serve. Education officials said the new calculation was more realistic.
"This is an assessment of the space that we currently have and a reflection of what schools are experiencing on the ground," said Elizabeth Rose, the deputy chancellor overseeing school facilities.
The changes were incorporated into the city's latest Enrollment, Capacity and Utilization Report, known as the Blue Book.
In order to get a more accurate picture of how full the schools are, the city modified how it divvies up space: it allocated space for a teacher workroom in middle schools and counseling space in all elementary and middle schools. The revised formula also ensured that small schools, with an enrollment under 250, got two cluster rooms for subjects such as art or music.
But the new space designations in the Blue Book did not mean that schools previously were failing to provide space for services, said Rose. 
"In fact we always expected schools to use some of their allocation of administrative space for this purpose," she said. "We're now specifically calling it out."
Numbers from the Blue Book, covering the 2014-15 school year, show that 51 percent of elementary and middle school buildings were overcrowded, up from 44 percent. 
The new Blue Book also showed that 38 percent of high school buildings were considered overcrowded, up from 35 percent previously.
The increase in overcrowded buildings will affect how the city amends its school capital plan, as it does annually. The city potentially could increase its projection for the number of new seats needed in the school system, Rose said.
The changes to the Blue Book come from recommendations made by a working group comprised of city education officials and community advocates, including some of the Blue Book's fiercest critics.
These critics long argued that numbers in the report were flawed and for years overstated how many students could fit in a school.
Despite the changes, some advocates on the working group, said the city's formula would continue to fall short until the it accounts for smaller class sizes as required by a 2007 state law, called Contracts for Excellence.