SchoolBook
The Mysterious Math of Making Space in City Schools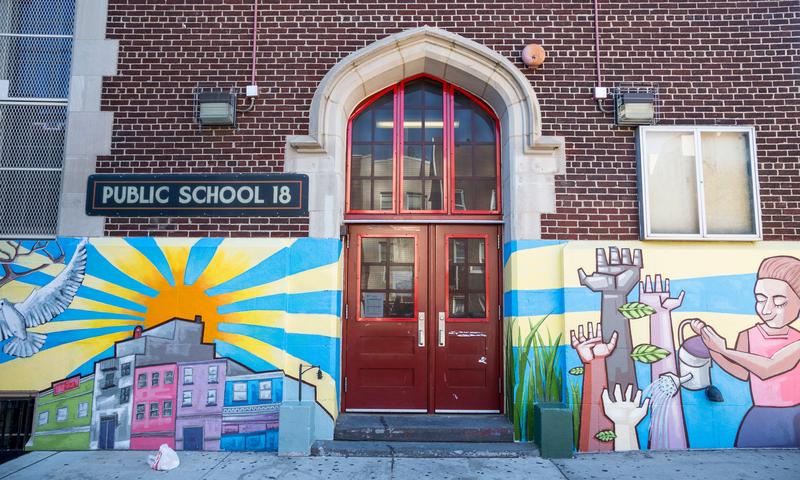 New York City education officials sent teams to every public school to remeasure all the rooms, except maybe closets and bathrooms. It was one step in getting a better handle on the current inventory of school space.
But how to count and define space in a school is about more than  square footage. It's a complicated question that the city has answered in the way it answers lots of things: with a mathematical formula. And plenty of people say there has been a problem with that formula for years.
Specifically, critics argue that the city's formula for measuring and defining how many students can fit in a school does not take into account educational mandates, like providing space for special education services, physical education or science labs.
These critics — which over the years have included educators, advocates, city comptrollers and a state supreme court judge — also contend that the city's methods of determining how many students a building can hold has erred on nonsensical. Until last year, the city included trailers as part of a school's capacity. And the city's formula at times falsely added capacity to schools that converted their specialty rooms, for subjects like art, into classrooms in order to meet rising enrollment.
"There's something wrong with our yardstick if it keeps measuring space in a way that's not intuitively what I know to be true about this building," said Lisa Donlan, a long-time education advocate in School District 1 on Manhattan's lower east side.
Donlan is one of about a dozen community members who have been part of a working group convened by the city to examine the city's method for determining capacity for each school, reported annually in what is known as the Blue Book.  
The Blue Book is the starting point for identifying space for co-locations or neighborhoods that are heavily overcrowded and need new schools, said Elizabeth Rose, a deputy chancellor overseeing school facilities.
"Before we make any decisions about a building or a neighborhood we actually go in and visit school buildings to assess whether what we see in the building itself matches up with what we see in the Blue Book," said Rose.
Still, advocates on the Blue Book Working Group contend that the document has an outsized influence.
"For measuring their own inventory of classroom seats, there is no other device," said Sarah Morgridge, an advocate from Washington Heights who is also part of the city's working group.
If that inventory is off, then planning is off, she said. 
The city is making some revisions to the Blue Book and its underlying formula, following recommendations from the working group. 
But the revisions do not include a key change that advocates pushed for: aligning the space-planning formula with smaller class sizes. 
Morgridge said she is not surprised the city would not go that far, because it would create levels of overcrowding that would be a politically "unpalatable."
"I think people don't have the courage to create a level of need that they can't possibly meet," she said.