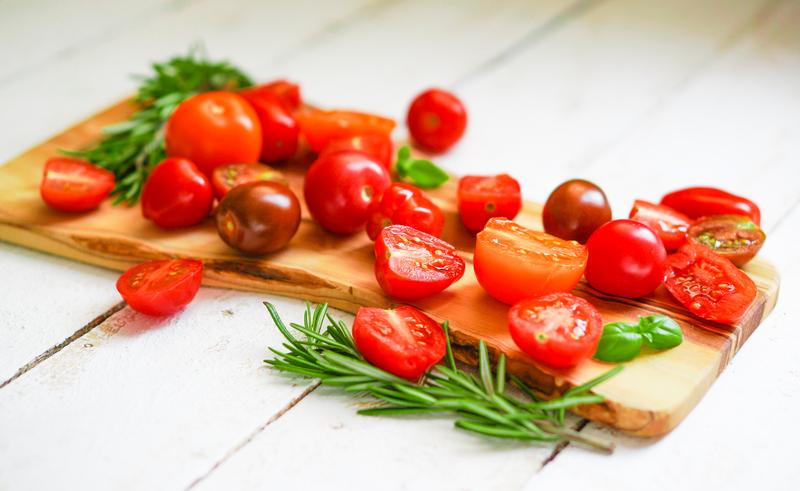 The summer is heating up—you're busy, hot, and probably don't want to spend a lot of time in the kitchen. New York Times Dining Section columnist and cookbook writer Melissa Clark has lots of ideas for easy summer meals. Plus, she's shared 3 recipes that are great for the hot weather!
Melissa Clark shared a lot of great ideas for summer cooking. Here are a few – you'll want to keep your olive oil and salt handy:
Use your grill! You can cook peas, mushroom and even lettuce. Grill your romaine hearts for a grilled Caesar salad. They should be cooked on the outside but still raw and crisp on the inside. Try grilling radicchio wedges with olive oil and salt. "Delicious with sausages." You can grill the stems of Swiss chard and fennel the same way.
Clark suggests that you cook your cucumbers. She explains it "condenses them and you can really taste the essence of a cucumber. And it's more than mild – it has a very slight bitterness – a pleasant one. And it has a sweetness at the same time and it also has an herbal flavor."
Try eating eggplant raw. Use sweet, slim eggplants that don't have a lot of seeds. Slice them paper-thin, with a mandolin, if you have one. There's no need to peel them. Massage the eggplant with salt, along with any herbs you'd like. Put it in the fridge and let it sit for an hour or two. Then dress it and serve. "It takes like eggplant times ten."
Zucchini flowers can be great raw. "They really taste like zucchini that's been almost covered in a little bit of sugar – they're so sweet and delicious." Shake them out to make sure there are no bugs. Don't rinse them. Then use a knife to open them delicately. Stuff them with burrata or goat cheese or olive tapenade. Dress with olive oil and salt.
You can use rhubarb as a savory vegetable. Cook it down and it has the same brightness as citrus. You can use it with chicken or asparagus.
Try pre-treating your onions and using them in salads. Slice your onions, add a little of either vinegar or lemon juice and a pinch of salt. It will soften the onion and will mellow the sharpness that a lot of onions have. Drain and save the lemon juice or vinegar for your salad dressing.
Salmon is in season right now through August. Clark's trick for telling if salmon's done: You take a sharp knife and slip it between the plates (those lines you see in the flesh of the fish). There's a small opening and you can take a peek at how well it's cooked without destroying fillet. If you using a fillet of salmon or any other fish, you can look at the side of the fillet and when it's cooked through, you won't see any red on the side.          
Her trick for browning butter: "You don't need to use a lot – just a couple of tablespoons. You put it in the pan. And you listen…You'll hear this spatter-spatter-spatter-spatter-spatter. As soon as it dies down, you know that the brown butter is ready."
Clark suggests tossing hot sausages (with all of their grease) with kale, lemon, and olive oil for a quick salad.
Use basil in your summer cocktails where you'd normally use mint. "It's a different taste – a little more spicy." 
Melissa Clark's most recent cookbook is Cook This Now: 120 Easy and Delectable Dishes You Can't Wait to Make.