At Local Town Halls, Anger Over Trump's Agenda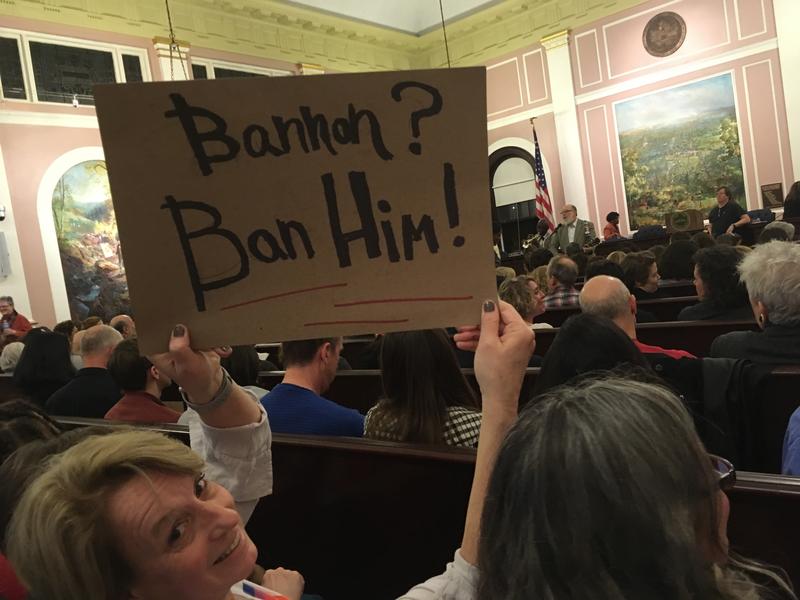 New York and New Jersey representatives will return to Congress Monday after a week of packed, often raucous town hall meetings with constituents who demanded push-back against the Trump Administration. 
Some meetings were packed with hundreds of constituents — others, like one in Sparta, New Jersey, were held despite an absent Congressman. 
WNYC's Nancy Solomon and John O'Connor have been covering town halls across the two states and found voters in both Republican and Democratic districts were frustrated by what they see as inaction.