New Jersey Residents Hold Town Halls Without Their Congressman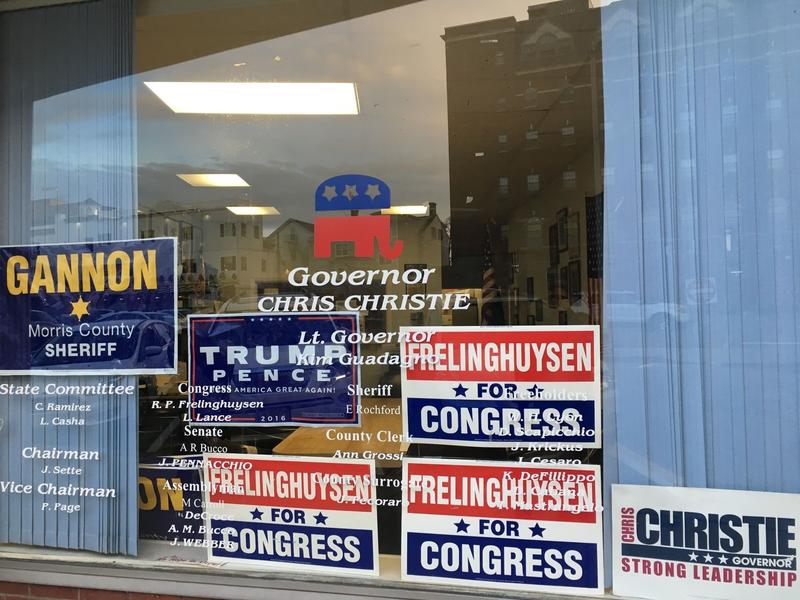 About 150 constituents of Republican Congressman Rodney Frelinghuysen showed up for a town hall in the rural northwest corner of New Jersey on Sunday. The Congressman himself, however, did not. In fact, Frelinghuysen hasn't held a town hall in nearly four years, so residents across his district are meeting without him.
"NJ 11th for Change" formed after the election and has since grown into a force on Facebook, with 6,500 members. Over the last few months, the group has held weekly protests at Frelinghuysen's office in Morristown, calling on their representative to hold a town hall. So far, they haven't had much luck. With Congress in recess this week and still no town halls scheduled, the group is holding their own in each county of the district.
"I really want to hear his views, to begin with, to start a dialogue," said Paul Winke, a member of NJ 11th for Change from Montclair. "We've seen how he votes, but we've got a lot of votes coming up in Congress and we want to know where he stands on the issues."
Frelinghuysen is the newly minted chairman of the House Appropriations Committee, which has control of the federal budget. This is a Republican part of the district, and the crowd was mostly made up of Democratic-leaning locals. Many who attended wanted to know what he'll do to save the Affordable Care Act, and protect health coverage for seniors and the poor. The crowd cheered loudly to block funding of the wall President Trump wants to build on the Mexican border. And there were more cheers and applause after someone asked if they would like to see where Frelinghuysen's campaign contributions come from.
"President Trump frightens me—I don't like the direction he's taking the country," said Byrum resident Celia Hester. "I don't like the fact that Mr. Frelinghuysen is voting complete party line without looking at what is actually being done, and I don't agree with the things that have been passed since he's come into office."
NJ 11th for change live-streamed the event on Facebook, and isn't stopping with this one. They're holding more empty chair town halls for Frelinghuysen throughout the week, in Morris County on Tuesday night, Passaic on Wednesday and in Essex on Thursday evening.