SchoolBook
Judge Dismisses Attempt to Block Co-Locations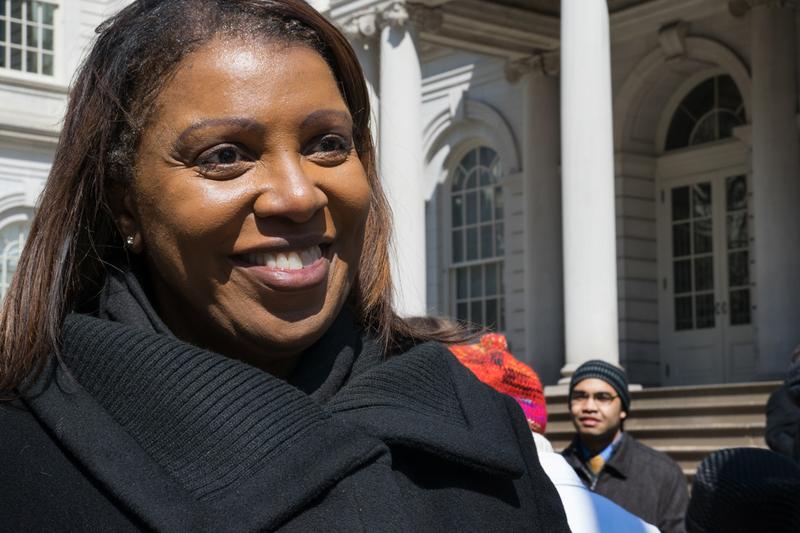 A state judge dismissed a lawsuit filed by Public Advocate Letitia James and other litigants that sought to block about 35 schools from opening this fall inside co-located buildings shared by other schools. The schools were approved last year by former Mayor Michael Bloomberg's administration, but James and her fellow plaintiffs claimed the process wasn't properly handled and would lead to overcrowding. Less than half of the co-locations involved charter schools.
James's attorney, Arthur Schwartz, said State Supreme Court Judge Eileen Rakower dismissed the suit for "failure to exhaust administrative remedies." The plaintiffs had also filed a complaint with the State Education Department, which has not yet made any decision. A spokesman said, "We will review the decision issued by the court today to see whether that decision impacts the appeals pending before the Commissioner."
Schwartz said the litigants haven't yet whether to continue pressing the case. The schools have already accepted students for the coming fall.
The suit was joined by several council members, among them Speaker Melissa Mark-Viverito, and the education groups Class Size Matters and the New York City Parents Union.
James Merriman, Chief Executive Officer of the New York City Charter School Center, issued a statement calling on James to stand down.
"We hope that Ms. James will finally move on from this waste of taxpayer money, and use the power of her office to work for the interest of our city's lowest-income kids" he said, instead of "working in cahoots with the teachers union." The union had also brought a lawsuit.
But James stood by her claims that "forced co-locations that result in overcrowding, special students' losing space, and elementary students being mixed with high school students, are unacceptable."
Leonie Haimson of the group Class Size Matters added that students in the existing schools will be squeezed into larger classes or lose art and science rooms.
The charter schools in question include the three operated by Success Academy that Mayor Bill de Blasio had blocked from opening inside other public schools. They will now open inside former Catholic schools, instead, which will be leased by the city.