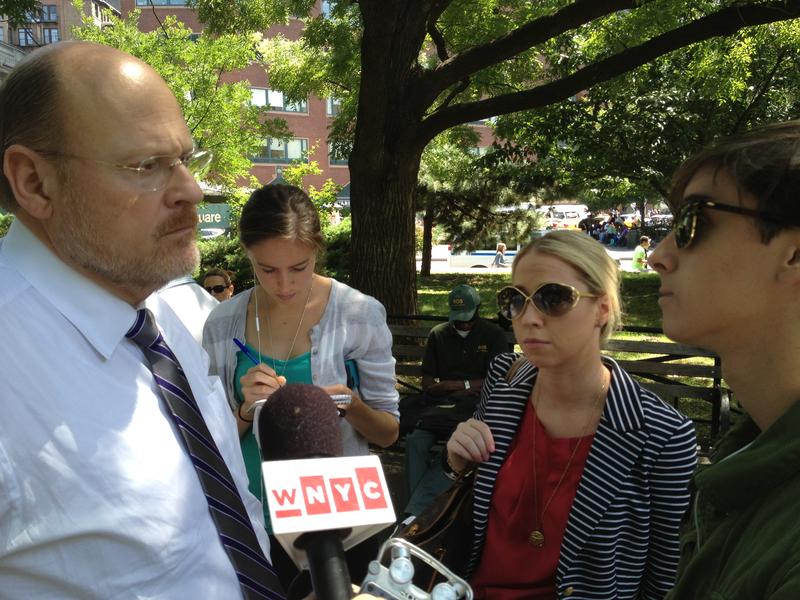 Joe Lhota, the Republican candidate for mayor, spent 2012 running the New York Metropolitan Transportation Authority, the country's largest transportation system. How'd he do? And what kind of leadership style did he bring to the job?
In short: he raised morale, brought back service and sometimes blew his stack. Observers of the authority also credit Lhota with delving into the details of New York's trains and buses, bridges and tunnels.
"I got the sense that he cultivated a collaborative style," said Bill Henderson of the Transit Riders Council. "He got information from the people who were on the ground or actually running parts of the MTA."
Lhota is a former Wall Street investment banker who went on to spend eight years in the Giuliani administration, where he earned a reputation as an enforcer of the mayor's will. Lhota then worked as an executive at Cablevision. But he's best known for the way he skillfully steered the MTA through Sandy last year.
While New Jersey Transit struggled to repair its flooded transit system, the MTA was up and running relatively quickly. Governor Andrew Cuomo, who put Lhota in charge of the MTA in 2011, called the effort "extraordinary."
Will that be enough to help Lhota gain traction in the final weeks of the mayoral campaign? And what else did Lhota deliver — or fail to deliver — as chairman of the MTA?
For the full story, click the audio player.