Joe Lhota Is Running To Be "The Man" In NYC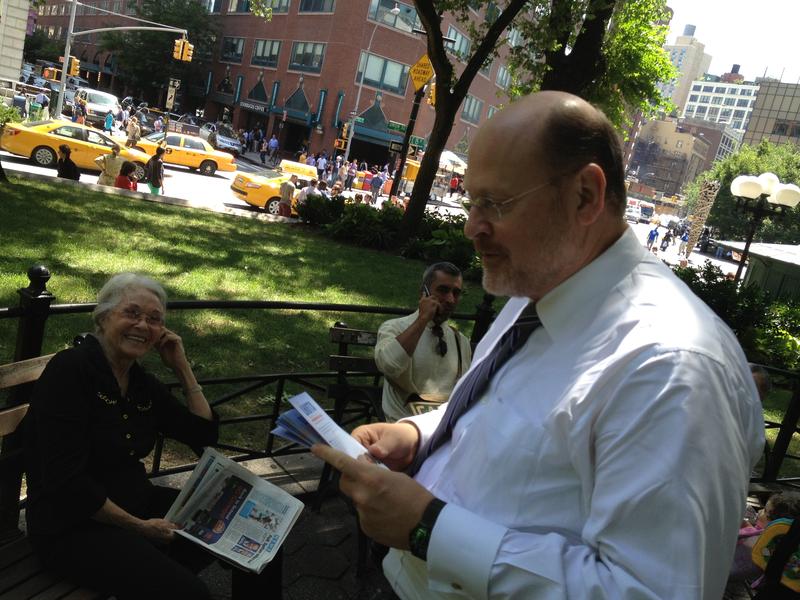 "Be a man!" That's what Joe Lhota barked at an MTA board member at a public meeting last September, back when Lhota was reaching the end of his one-year tenure as authority chairman. Lhota later (sort of) apologized for the outburst, blaming it on his Bronx upbringing. But before that, he seemed to view it as his prerogative as an executive — that is, as the guy in the room who tells everyone else how things are going to be.
So perhaps it is a logical progression that Lhota, a Republican, is now seeking to be mayor of New York City.
For one thing, the mayor has more than 8.2 million people to yell at, if that's called for. Lhota also has the example of his former boss, Rudy Giuliani, who was inclined to opine at decibel levels of operatic intensity.
But first, Lhota must get elected.
That means New Yorkers are now encountering a milder Joe Lhota, a guy who, on a recent summer afternoon, circled Union Square Park shaking hands and making small talk with the people on the benches.
It's a departure from Lhota's work of the past two decades as deputy director to Mayor Giuliani, followed by a stint as executive vice president at Madison Square Garden and then, for a year, as head of the MTA. (After Storm Sandy, Lhota was credited with getting the transit system back up and running in relatively short order.) With that career, he's much more used to giving orders than presenting himself to strangers and asking for support.
"Everything I've done leading up to this, I've always been in charge," he said in a break from interrupting people who'd been picking at their lunch salads before he came and plied them with campaign literature. "I'm not in charge now. I'm the product."
That doesn't mean he's not politically savvy. At a campaign stop in Bushwick, Lhota reacted instantly when a rabbi launched into a joke with a premise of questionable taste and asked a reporter to turn off his microphone. Lhota explained, "I want to protect the rabbi, and myself." It turned out to be a wise decision.
For the audio version of a day in the life of Republican mayoral candidate Joe Lhota, click on the audio player above. Slide show below.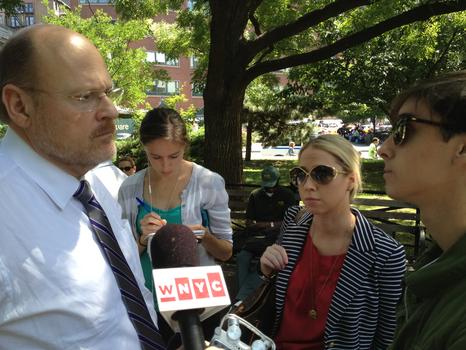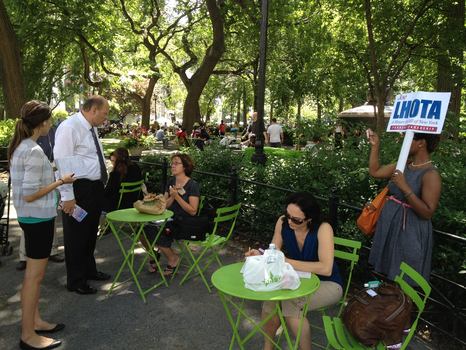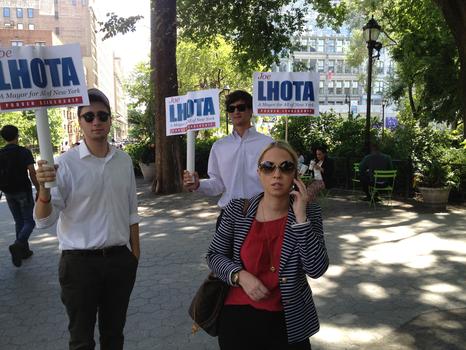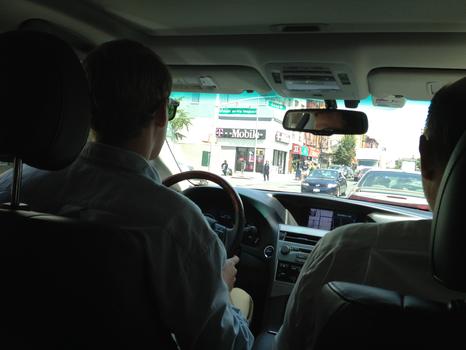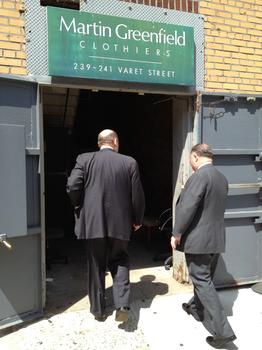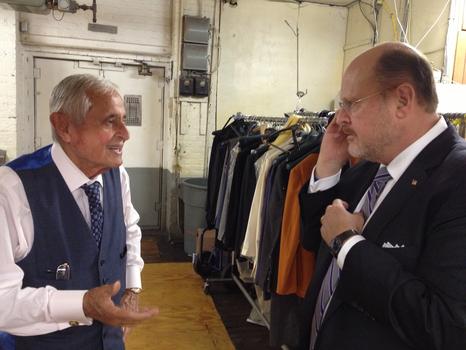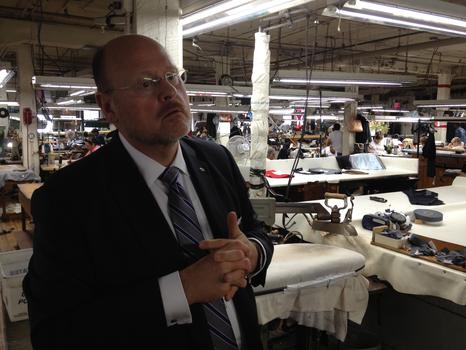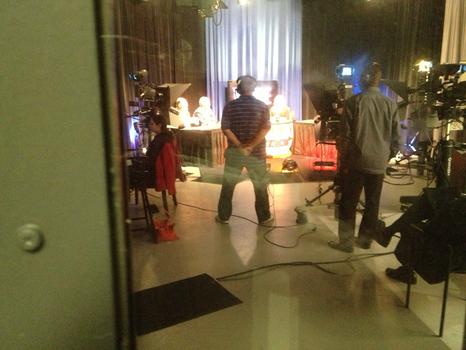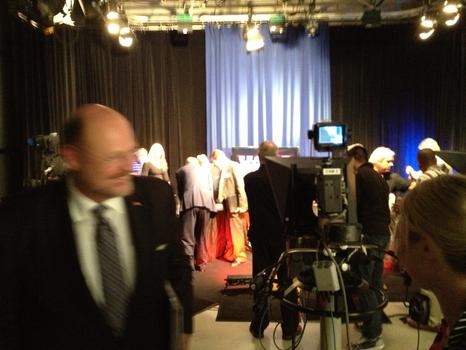 of