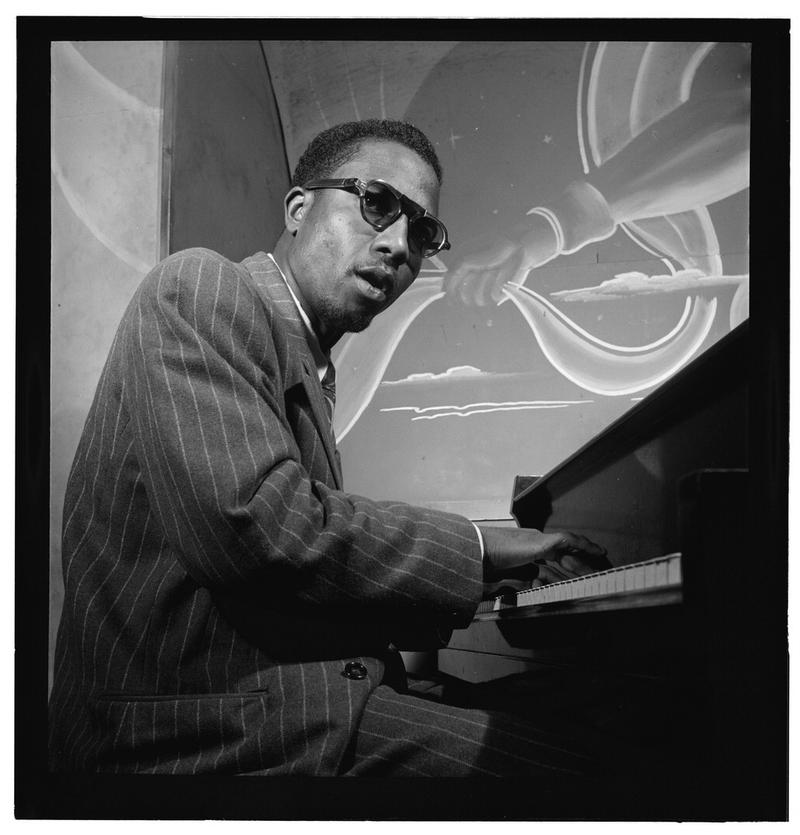 Father and son jazz duo Arturo O'Farrill and Adam O'Farrill join us to play duets and quartets of Thelonious Monk live. Additionally, they'll discuss Monk, social justice, and their family jazz traditions going back to Chico O'Farrill.
Arturo and Adam O'Farrill will be playing at the Winter Jazzfest with special guest saxophonist Roy Nathanson performing a set of Thelonious Monk's music at the Tishman Auditorium at The New School at 63 5th Ave. at 13th St. at 11 pm.
The Arturo O'Farrill Afro-Latin Jazz Ensemble will perform Saturday, January 7th at Subculture at 45 Bleecker St at 11:20 pm.
Adam O'Farrill's Stranger Days will appear Saturday, January 7th at the New School Glass Box Theater at 55 West 13th Street at 9:20 pm with Adam on trumpet, Chad Lefkowitz-Brown on tenor saxophone, Walter Stinson on bass and Zack O'Farrill on drums.