January Might Be Cold, But the Arts Festivals Are Hot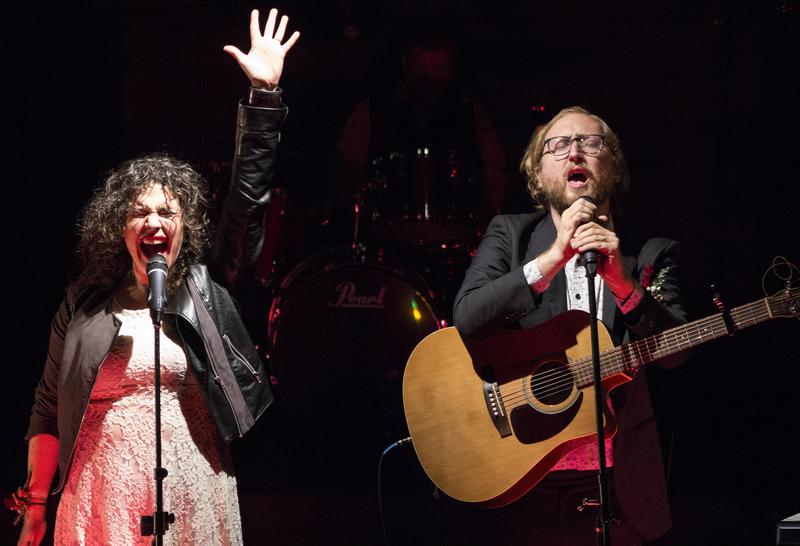 January is cold — but the arts festivals this month are hot. Here are four of our favorites. 
1. Under the Radar (through Jan. 15)
The Public Theater annually presents new theater from around the world, and this year's crop of shows is delightful. "Hundred Days" is the true story about how Abigail and Shaun Bengson (better known as the leader of the folk/rock band The Bengsons) met and then — two weeks later — got married. Think of it as a combination play/concept album. There's also the Blueprint Specials — lost World War II musicals being performed on the Intrepid — and a spy game at the Brooklyn Museum.  
2. COIL (through Jan. 22)
PS 122's annual offering is sharply unpredictable, the place to see immersive and subversive work — this year has dance, magic, and a virtual reality experience called CVRTAIN, where the audience reacts (boos! applause!) to what you do.
3. globalFest (Jan. 8 only)
Our colleagues at Soundcheck recommend this one-day global music extravaganza on Sunday at Webster Hall. The lineup includes musicians from Congo, Cuba, Venezuela, Ghana, Morocco, Korea, and Portugal. But they are especially excited about Brooklyn-based Alsarah and her band The Nubatones, "who play an infectious blend of East African folk and Western pop."
4. Prototype Festival (through Jan. 15)
Prototype is the place to see new chamber opera from surprising artists. I'm most excited about Toshi Reagon's performance in "Silent Voices" (full disclosure — WQXR, part of New York Public radio, is a partner in that performance), but there's also "Mata Hari," which uses "electro-acoustic instrumentation, mixed vocal styles, manipulated video design, and clever melding of historical materials" to tell a story about the famous spy.
5. American Realness (through Jan. 12)
This edgy festival is founded in dance — but it might also include vocals, audio installation, art or, really, anything (last year, audience members met some live snakes). This year, there are pieces exploring identity and the nature of time among other themes..