The Lost (Now Found), DIY Musicals for WWII GIs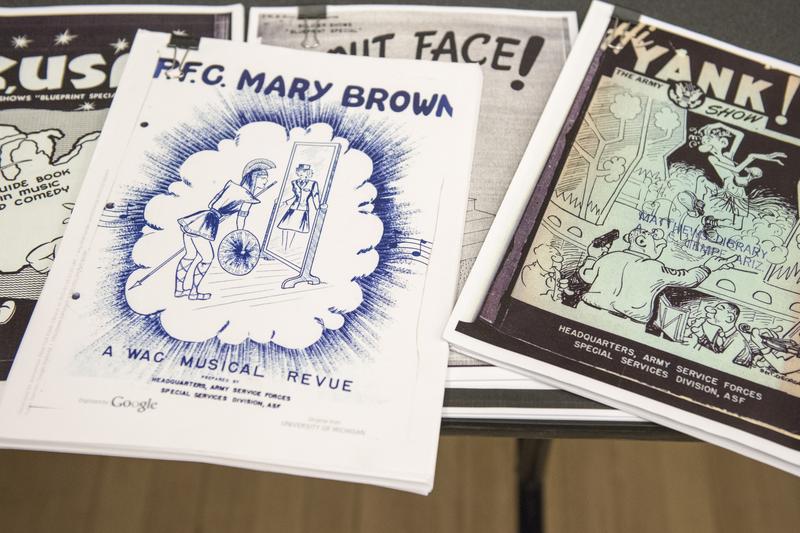 In the final two years of World War II, the US Army was fighting on three continents.  It was, to use a Navy metaphor, all hands on deck, and artists of all stripes found themselves enlisted in the war effort.
For PFC Frank Loesser and PFC Jose Limon, their contributions to the war effort took the form of a series of musicals, created for the soldiers to produce and perform themselves.  The aim was to boost morale among troops stationed in places where the USO couldn't go.  Loesser, who would later write the hit musicals "Guys & Dolls" and "How To Succeed In Business Without Really Trying," and Limon, who would become a giant in the field of modern dance, created "blueprints" – essentially, detailed instructions (scripts, musical scores, illustrations of choreography, stage directions) that were sent to the GIs. 
These so-called "Blueprint Specials" were forgotten after the war, but now, the theater group Waterwell is reviving this surprising moment in American musical, and military, history as part of the Public Theater's 13th Annual "Under the Radar Festival."