Teachers Tackle Love and Shakespeare with Rikers Students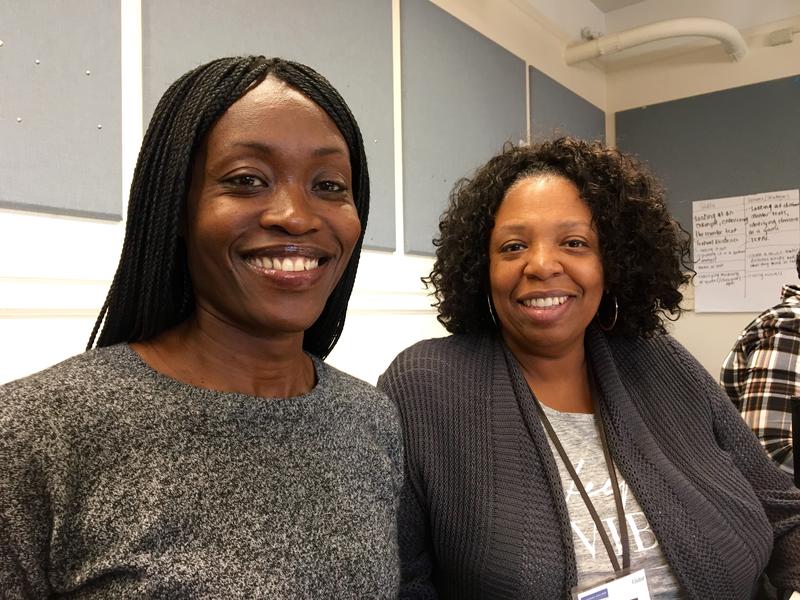 Incarcerated high school students on Rikers Island are learning the Shakespeare classic "Romeo and Juliet" this month, like many other New York City ninth graders. While it's part of the city's public school curriculum, many of the 16-and-17-year-old students at the jail read well below grade level so their teachers said recently they had to get creative. 
With the help of professional development training, offered by Teachers College - Columbia University, teachers learned to take a step back from Shakespeare and focus on one big idea: love. 
The point was to connect students to the big themes in the play, and begin with simpler text. 
"Once upon a time I would have just taught Romeo and Juliet," said Essie Brew-Hammond. "Now we've had two weeks on 'what is love?'…And they give you their definitions and you're writing it on the board and you're challenging them."
Brew-Hammond said some of her students confuse gang loyalties with love, others say real love didn't exist. But Laura Rigolosi, who helped with the teacher training, said some were really romantic, too.
"They miss their girlfriend, or someone talked about their mom and she's the only one they could really love," she said. "Really, it was very sweet."
On any given day at the Rikers network of schools, called East River Academy, there are about 200 high-school-age boy inmates and 30 girl inmates. They're kept separate, and when they get to the unit on Romeo and Juliet, Brew-Hammond said none of the boys wants to play the part of Juliet.
"I always have to read Juliet," she said. "But, on Friday, one of the female officers whom they all have a crush on came in to read the Juliet part, and they were really into it."
There are corrections officers outside and inside classrooms; some agree to participate in the lessons. "It's essential for us to have a relationship with the officers who are on our school floor," said East River Principal Tanya Threadgill.
It's rare to get a peek into school life at the jail. Basic education information about East River Academy isn't made public the way it is for other New York City public schools. At a November City Council meeting, lawmakers reviewed a proposal that would require the Department of Correction and Department of Education to publish statistics, including teacher retention rates, student test scores, and use of force in the classrooms. 
"This lack of basic information and data just reinforced the notion that these are the 'forgotten' children," chairman of the Education Committee, Daniel Dromm, said. "We need to know how they're being treated and what kinds of education they're receiving." 
Correction and education officials shared some details at the hearing: about 53 percent of students at Rikers have a learning disability, and 10 percent are learning English. On average, inmates attended the school for two to three months before they are released or sentenced. Before incarceration, many of these kids missed years of schooling; East River Academy reportedly has a 100 percent attendance rate. 
Special education teacher Charmaine McCants-Collins said she has her hands full with the number of students who needed remedial work. She pulls students with emotional disabilities and learning disabilities out of their classes for one-on-one attention. If they read at a third-grade level, she starts with third-grade words. And she works in themes of love, too. 
"The main thing it does is build confidence," McCants Collins said. "You look at these young men and you see that they didn't get that way by themselves. That they were failed somewhere along the way and we have to pick up the pieces. And you've got to have love in order to do that."