Flood Insurance Hikes Endanger NYC's Shoreline, Advocates Say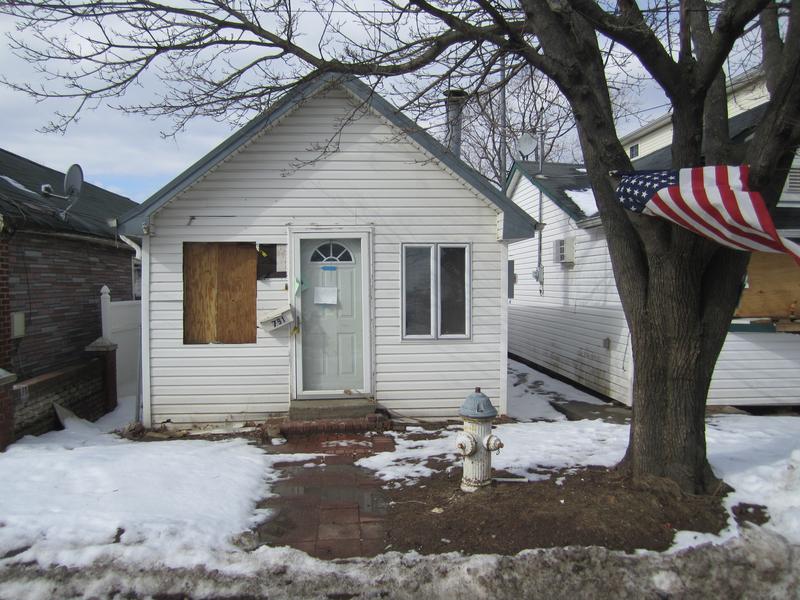 For years, fiscal watchdogs have been complaining that flood insurance rates are so low that the government-run program needs repeated bailouts from taxpayers. Now that something is being done about that problem – higher premiums for new and renewed policies are going into effect Wednesday – housing advocates are raising a different alarm: the new rates could force poor and middle class homeowners into foreclosure.
The rates will go up no more than 18 percent a year for owner-occupied homes. That in itself would not likely prompt anyone to lose their home, advocates say. A typical policy, which used to cost $1,000 a year, will go up to as much as $1,180, once the homeowner renews. But those increases are expected to repeat every year and eventually reach as much as $9,500 for some homes. Older homes built low to the ground that had been enjoying artificially low rates for years will see the most dramatic rate changes. Homes built in flood zones after 1983, when regulations went into effect, require lower premiums because they were generally built higher off the ground and are less of an insurance risk.
In New York City, the Center for New York City Neighborhoods estimates that as many as 13,000 homes will see large hikes this year, many of them in working- and middle-class areas like Canarsie, Brooklyn, and Midland Beach, Staten Island.
"We're concerned that these homeowners will eventually face foreclosure or that these communities will see a wave abandonment over time," said Caroline Nagy, policy manager at the center.
Homeowners can lower their rates if they elevate their homes on stilts or landfill, but doing so is expensive. The center, as well as other housing advocacy groups and city officials, have proposed amending regulations so that, for example, masonry construction or waterproof wiring would lower rates.  
The rate increases come out of a flood insurance reform bill passed by Congress in 2012 and amended in 2014, and are intended to make insurance premiums reflect the actual risk of damage that homeowners face.
A spokesman for the Federal Emergency Management Agency, which operates the flood insurance program, says it is working to prevent foreclosures.
"We think educating communities ahead of time of pending changes is one of the most important things we can do," Public Affairs Director Rafael Lemaitre.said.