SchoolBook
Families File Federal Complaint Against Success Charters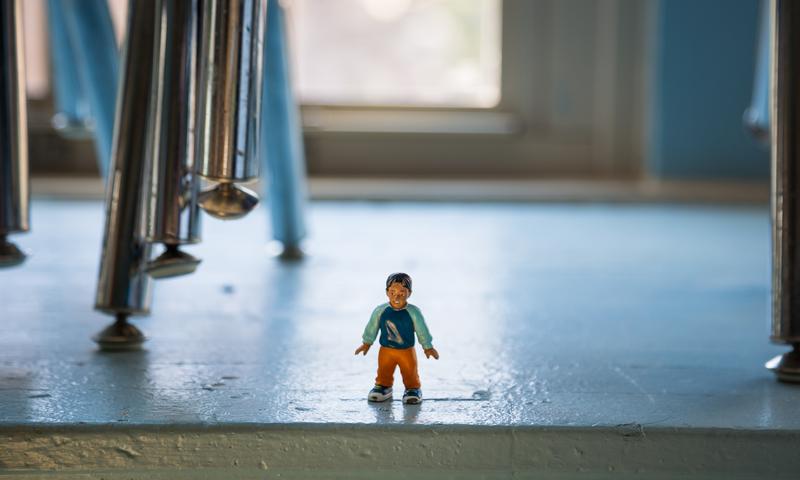 Families of 13 city children with special needs have filed a complaint with the U.S. Department of Education's Office of Civil Rights against the Success Academy charter schools.
The 23-page complaint alleges the students weren't given enough accommodations, in violation of federal law. Many families said they were encouraged to withdraw their children after they were repeatedly suspended, or held back a grade. The families also claim they were not informed about their right to due process when students were suspended.
"Quite a few cases document where students have not been properly identified or referred for special education evaluations, when they were clearly exhibiting signs that they needed potentially additional accommodations or potentially special education services," said Nelson Mar, senior staff attorney with Legal Services NYC in the Bronx.
He said students were suspended, illegally removed from schools and given half day schedules when they couldn't conform with strict rules of conduct. Some were even sent to hospital emergency rooms for disruptive behavior, which he said is in violation of federal law.
The complaint was made by Public Advocate Letitia James, City Council Education Committee Chairman Daniel Dromm and several nonprofit legal groups on behalf of the 13 children. It says they want the Department of Education's Office of Civil Rights to investigate the claims, and require that Success Academy comply with federal laws and provide the 13 children with remediation if necessary.
Success Academy founder Eva Moskowitz released the following statement:
"We provide 11,000 students, including over 1,400 special needs students, with an excellent education and have thousands more students on our waiting lists. We are disappointed that these 13 families do not feel the needs of their children were met."
One of the complainants is a ten-year-old girl at Success Academy Bronx 1 with a severe medical condition whose medications affect her mood and behavior. The school suspended her so many times that she has had to repeat grades, and is currently repeating the second grade. Mar, who represents her, said she was given a half-day schedule, and that the parents were told to pick her up at noon or the child could be sent to a hospital emergency room. The child eventually received a paraprofessional after obtaining legal representation, but Mar said the family was never informed about their rights to due process when she was suspended.
"Students who have disabilities, when they are disciplined, are entitled to certain protections to ensure that they are not being disciplined for things that are related to or caused by their disability," said Mar.
The child's mother said Success told her the child should be in smaller classes but, "They didn't tell me that they had them at other Success schools." The mother did not want to be identified and gave a statement to reporters.
The city's largest charter network is no stranger to controversy and has been criticized before for its disciplinary practices. The charter Institute at the State University of New York has requested more information about discipline and suspensions from Success and other charters.
In the past, Moskowitz has said she wants to help more special education students but that it is difficult to accommodate those who need the most restrictive settings because she lacks the space for such small classes.
Mar acknowledged he's heard similar complaints about other charters. But he said Success deserves more scrutiny and should be forced to accommodate all children with special needs because it's grown so large.
"We're no longer talking about the charter school that only has one building that only has a limited budget," he stated. "If they are not being held to the same standard as school districts are, when they are as large as many school districts, if not most school districts in New York State, then we are really creating a separate and unequal school district for students with disabilities."