SchoolBook
De Blasio: Reviewing 'Broken' Process of Locating New Schools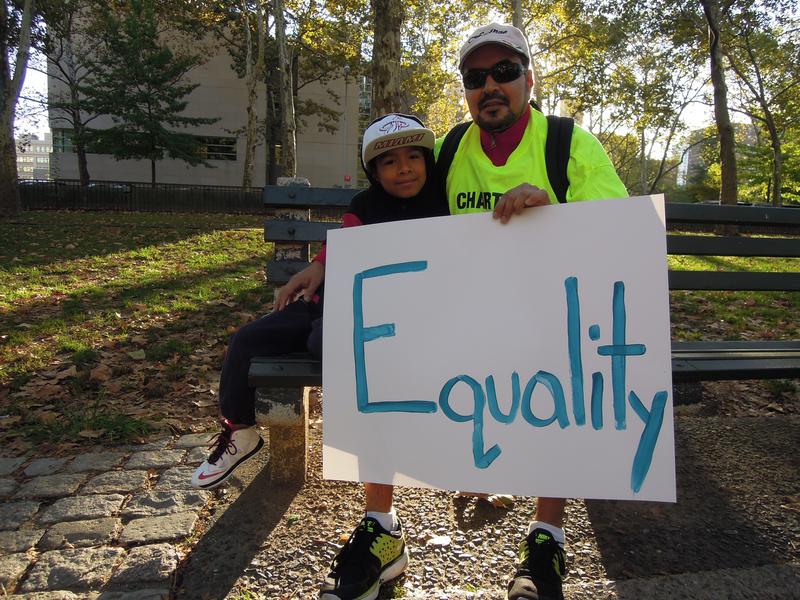 Proponents of charter schools might not have gotten much comfort from Mayor Bill de Blasio's comments on WNYC's Brian Lehrer show Monday.

When asked about two lawsuits that are seeking to prevent a total of 28 charter schools from opening in shared public school buildings this fall, the mayor said only that he is still reviewing them.
"We're going to look at what we think of the overall situation of the individual schools involved and then we'll come back with some answers," he said.
He added that he thought former Mayor Michael Bloomberg's administration process with respect to these co-locations and school closures "was a broken one," because "it didn't consult with parents and communities effectively."

"I've bluntly said that parents are stakeholders in the school system," he added. "They've never been treated that way by the previous administration, and we have to change that, parents have a right to have serious say in things affecting their own kids."

The lawsuits are the most immediate threat to the charter community, which is also still waiting to hear about de Blasio's plan to charge the more well-resourced charters rent to stay in public school buildings. The de Blasio administration has given one signal that it intends to put less priority on charters in the new budget for school construction. On Friday, Chancellor Carmen Farina announced her plan to use roughly $200 million to build new classroom seats, by using funds that were previously set aside to help construct new charter school buildings, by attracting private philanthropy.

"We've simply said we're not spending the $200 million-plus on charter expansion," de Blasio told Lehrer. "We have not determined the best use of the money."

However, he said some of it will go to expanding pre-kindergarten seats and to alleviating overcrowding. He singled out central Queens, the North Shore of Staten Island, Tribeca and parts of the East and West side where there have been long wait lists for kindergarten.

The new mayor also said he intends to move forward with making school holidays for Lunar New Year and two Muslim holidays.