SchoolBook
Firecrackers and Absenteeism: When Tradition and School Days Collide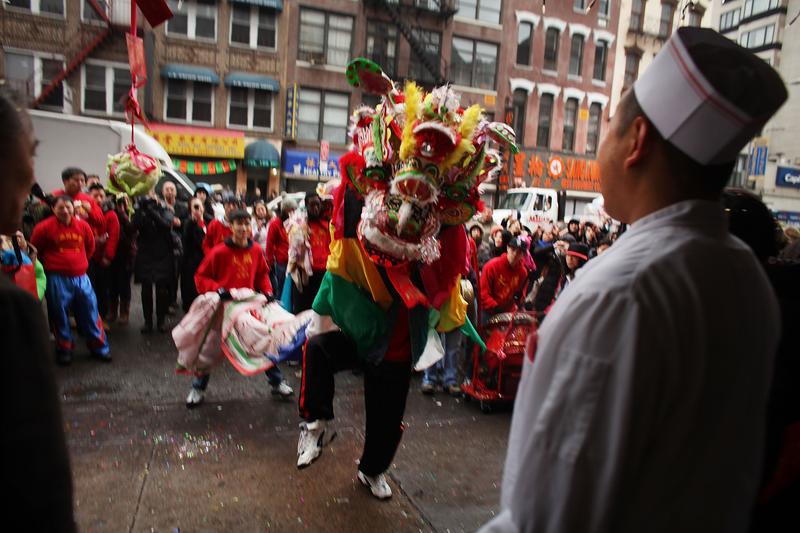 Updated Monday, Feb. 3, 2014:

Several schools in New York's predominantly Asian American neighborhoods recorded their lowest attendance rate on Friday, the Lunar New Year.
Overall, attendance was average throughout the city, with about 90 percent of students attending classes according to preliminary data from the Department of Education. But that was not the case for about 20 schools — almost all located in the lower east side of Manhattan or Southwest Brooklyn — which recorded one of their lowest attendance days this school year.
Schools with lowest attendance Friday
Low attendance rates have added fuel to the efforts to add several holidays to the school calendar. When he was running for mayor, Bill de Blasio vowed to add two Muslim holidays, Eid al-Fitr, which marks the end of the holy month of Ramadan, and Eid al-Adha. Advocates for other religious and ethnic groups are clamoring for their days to be recognized, too, including the Chinese Lunar New Year which began on Friday, Jan. 31.
Appearing on The Brian Lehrer Show Monday, de Blasio said his goal was to make it happen.
"I've said repeatedly, it will take time. It is complicated in terms of logistics and the school calendar and budget, but it's something I want to get done in a reasonable time frame," he said.
For people of Chinese descent, the New Year is a time to share traditional foods and gifts with family. The city's three Chinatowns celebrate with dragon dancers, firecrackers and sweets. No one goes to work or school. It is the cause of the largest human migration on earth.
Almost 15 percent of public school students are Asian-American, and that percentage is much higher in certain neighborhoods. At some schools, the Lunar New Year coincides with the lowest attendance rates of the school year.  Being absent stalls instruction and could have an adverse affect on a school's progress report grade. 
WNYC looked at school attendance data from January 23, 2012, the last time the holiday fell on a weekday. On that date, eight of the 10 lowest attendance rates were at schools where Asians made up more than 70 percent of the student body, according to data from the D.O.E.
At P.S. 130 in Manhattan, where about 90 percent of the students are Asian, fewer than one-fifth of students attended. At P.S. 105 The Blythebourne in Brooklyn, less than one third of the students were in class during the 2012 holiday. The average attendance rate is close to 98 percent for both schools.
Efforts to make Lunar New Year an official school holiday are gathering strength, now that the plan is supported by the city's new mayor and other elected officials.
City Council speaker Melissa Mark-Viverito recently announced that she supports legislation, and so do Democratic Assembly leaders. State Assembly Member Ron Kim, who represents part of Flushing, said the school holiday would show respect for Asian Americans.
"This is more of a symbolic gesture to recognize the plight of Asian Americans and what they have contributed to our society," he said.
We celebrate the extraordinary diversity of those in our school system - and the Lunar New Year is an important part of that diversity," said D.O.E. spokesman Devon Puglia. "We're examining the possibility of making this a holiday for future school calendars."
Scheduling additional holidays could get complicated. School must be in session for at least 180 days to get state aid, although the calendar always includes extra time for storm or snow days. This is why Queens City Councilman Daniel Dromm, who chairs the education committee, said "there is some flexibility within the existing calendar to add those additional days" without losing the 180 days.
Dromm was previously a public school teacher in Sunnyside and introduced legislation to recognize Diwali as an official holiday.
The last holiday added to the school calendar was Martin Luther King Jr. Day in 1986.