SchoolBook
Class Divide: Breaking the Pattern of School Segregation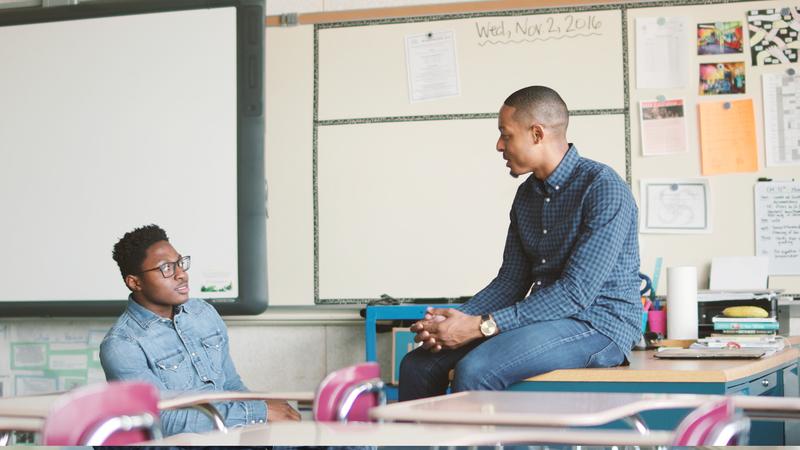 WNYC partnered with BRIC-TV to produce a Town Hall discussion about the divisions and inequities confronting the city's school system in the heart of the ongoing debate — downtown Brooklyn, where increasing gentrification has made more people aware of the stark differences in quality between schools with resources and influence, and those without. 
At the Dec. 1 event, Department of Education Deputy Chancellor Josh Wallack said the city was "in the middle of" compiling a blueprint for better integrating the nation's largest school system.
He wouldn't divulge details but spoke later in the evening about "thoughtful changes to the middle and high school admissions process so that as we evolve, as we move forward as a city, we're making it easier to foster more diverse communities."
Otherwise, Wallack said the city's plan will state why the de Blasio administration believes school diversity is important. "We're also going to propose some new thinking that we have, both about some of the systems that we run and ways we can work together locally to make change," Wallack said, adding that the plan would be released by the end of the school year.
The panelists included:
• Josh Wallack, Deputy Chancellor of the NYC Department of Education
• Yasmeen Khan, Education Reporter at WNYC
• Nikole Hannah-Jones, Journalist at The New York Times and a public school parent
• Brad Lander, Council Member of Brooklyn's 39th District
• Clarence Taylor, Historian at Baruch College
• Lurie Daniels Favors, General Counsel for Medgar Evers Center for Law & Social Justice
• Lazar Treschan, Director of Youth Policy at Community Service Society 
BRIC-TV also produced fantastic videos capturing some of the themes connected to racial and economic segregation in New York City schools.
Across New York City, students are not only aware of the racial and economic divide plaguing schools but also how these disparities affected their own and their peers' classroom experiences.
After being off-put by a joint Black History and Women's History Month, newly arrived teacher Maurice Blackmon and student, Rahmel Bailey, collaborated to establish the first Black Student Union at Leon Goldstein High School.
Facing increasing gentrification, P.S. 705 in Crown Heights, Brooklyn, is one of seven schools selected in 2015 to promote diversity in their classrooms through revised admissions rules.
Acing the Specialized High School Admission Test is the only way into some of the city's best high schools, which has led to a cottage industry of test-prep centers that benefit some communities more than others.