SchoolBook
City Chancellor Talks Suspensions and 'Moral Compass' for Promoting Diversity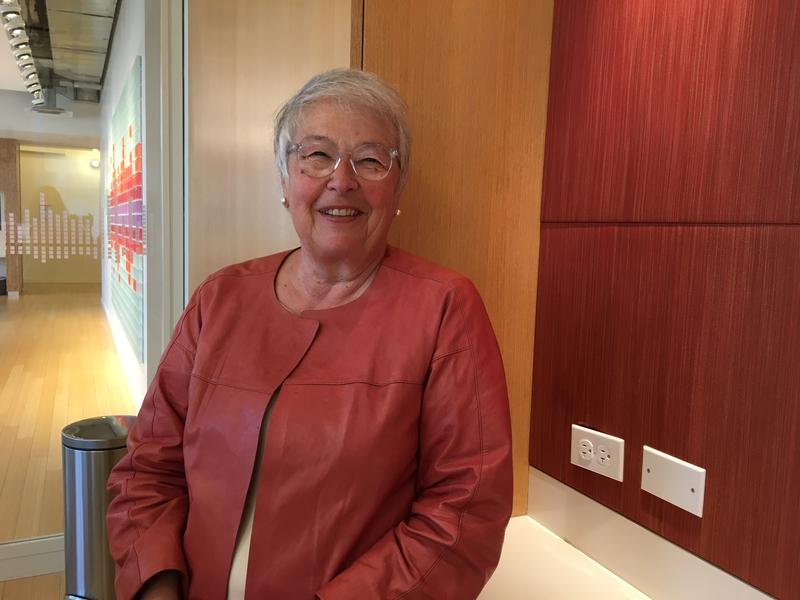 Days before the 2016-17 school year begins, Chancellor Carmen Fariña said this year would be one of extending and deepening initiatives begun in her previous two years at the helm of the New York City school system.
More troubled schools could be closed while others will get extra services and funding. Schools that are especially small may merge, continuing a trend. Teachers and principals will continue to share best practices, including with charter schools. And persistent segregation in the system will be tackled with grassroots meetings and possible rezonings.
Her vision was summed up in response to a question about struggling schools: "We want to make sure we do what's best for that community," she said.
"I'm not Pollyanna. If a school is not working over time we will close it. We will not phase it out. Phase out is a slow death. We closed four last year and there will be more on the agenda this year. Not many, but more," she said.  
Fariña spoke to WNYC on Tuesday, following her live interview on WNYC's Brian Leher show, in which she discussed struggling schools, the Common Core, charter schools and chronic absenteeism.
Another topic: changes to the discipline code. Less than two months after announcing the city will stop suspending students in kindergarten through second grade, Fariña said the policy was evolving.
"There will be guidelines for when things can be done, but the majority of the time the answer's going to be no," she said about suspensions in the earliest grades.
The chancellor said the final school discipline policy will be unveiled later this school, after examining state guidelines and holding yet more meetings: "It's evolving in discussion because we want people to buy into what we ultimately do." 
Some principals and teachers worried that the administration was taking away their discretion to use suspensions as a last resort. They cited examples, such as a child who repeatedly threw furniture, to argue that a suspension could force families to take notice. Last month, it appeared there would be loopholes for principals to suspend the most disruptive children. 
But on Tuesday, the chancellor spoke firmly against suspension in almost all cases. If a young child was acting out, there were other problems that needed addressing by both the school and the family.
"I'm going back to both my life as a teacher and as a principal," she said. "As a principal, in 10 years I suspended one child."
Fariña took issue with complaints that her administration was micromanaging principals through a more centralized system that gave more authority to superintendents.
"I haven't heard this issue come up, to be very honest with you, and I get emails from principals all the time," she said. "They're autonomous in how they hire their teachers. They are autonomous in how they choose curriculum materials."
But, she argued, there were some issues on which principals must fall into line, particularly in serving all types of learners. This is why she required superintendents to ensure that schools take a percentage of English Language Learners and students with special needs at a rate that is similar to their district-wide breakdown, so these pupils aren't disproportionately clustered in certain schools.
"I'm not writing off any population of students in terms of they don't belong in the school," she said.
On a topic related to admissions and inclusion, Fariña sounded a slightly new note on school integration efforts. In response to increasing pressure to deal with segregation patterns in the city's public schools, she said it was on her agenda this year, especially in parts of the city where there is overcrowding or opportunities to re-draw school zone lines. 
"This is also one of the reasons we're looking at rezoning in parts of the city, and that's part of what we're working on. I think you're going to see more of that this year," she said. "But everything has to be done with the community."
She previously approved new admissions policies at handful of schools, and pointed to a new middle school in Dumbo as a successful example of a once-divided community that came together to create a new vision for its kids.
When pressed about resistance from certain families, notably around rezoning proposals on the Upper West Side, Fariña was unfazed.
"I get resistance to a lot of things," she said. "The idea is to have a moral compass and then go out there, and sell it, sell it and sell it."
To that end, Fariña said she was holding monthly meetings with community education councils and local planning boards. She said she planned to match last year's record of attending 50 town hall meetings.