SchoolBook
Loophole Could Allow NYC Schools to Keep Suspending Young Students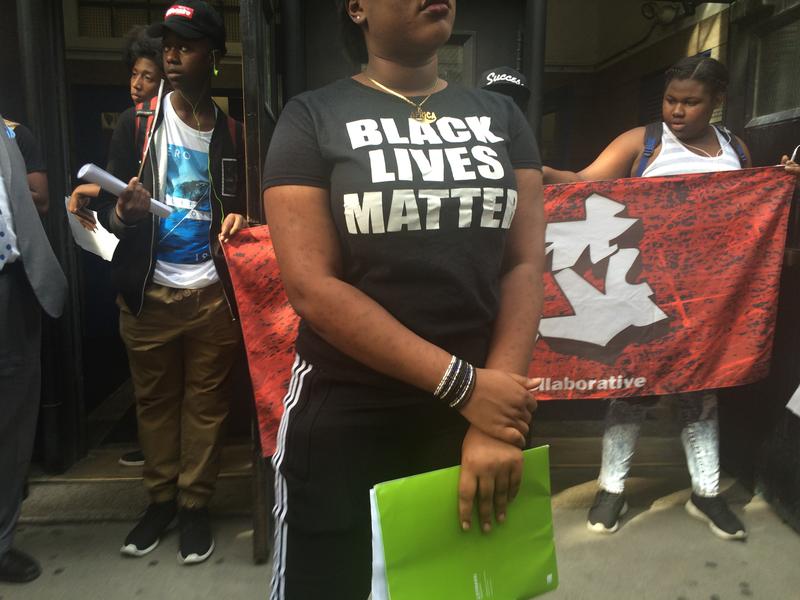 Note: This article has been updated to include a response from the Department of Education.
When school officials proposed changes to the discipline code that would eliminate suspensions for students in kindergarten, first and second grades, advocates cheered.
But the New York City Department of Education hasn't released actual language for the proposed changes, and a slideshow presentation at a public hearing Monday suggested there would be caveats.
In a summary of the proposed rule change, the department indicated schools will still be able to suspend little kids who are caught with a gun or "in response to behavior which is substantially disruptive of the educational process or substantially interferes with the teacher's authority over the classroom when a student has already been removed from the classroom three times during a semester or twice during a trimester."
Kesi Foster, a coordinator with the Urban Youth Collaborative, said he was troubled by the loophole in the initial proposal.
"This was being represented as a transformative change in New York City's school discipline code. The language that we see tonight does not at all represent transformation and leaves us deeply disappointed and looking for some answers," Foster said.
Foster said he thought the department was taking a broad interpretation of state statutes regarding suspensions, and he's hopeful the district will be open to discussing the language with advocates before it is finalized.
On Tuesday, a department spokeswoman said the language presented was in accordance with state law, adding that officials were in conversation with parents, students, school staff and community members about the changes to the school discipline code. 
About 200 parents, students, teachers and advocates turned out for Monday's hearing to both support changes that make discipline less punitive and call on education officials to go even further.
"If we are ever going to truly have a system free of racial bias we have to fundamentally rethink and transform approaches to school safety," said DeJohn Jones, a member of the New Settlement Parent Action Committee.
Not everyone at the meeting supported a more lenient approach.
Rich Mantell, vice president for middle schools at the United Federation of Teachers, said the district needs better thought-out and supported alternatives before eliminating suspensions.
"There could be an adverse effect in the classroom. You know kids could act out. It'll affect the other students in the classroom, the teacher, the learning, which is why kids go to school. And I don't think you could just say 'let's ban it and everything will be fine,'" Mantell said.
The Department of Education is accepting public comments through Aug. 22.