Can This Relationship Be Saved?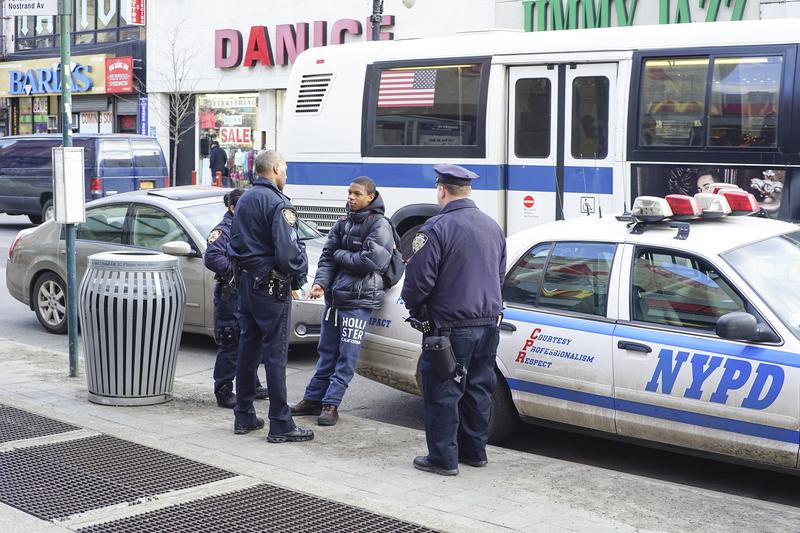 In the aftermath of the stop and frisk "era," as he's called it, Mayor de Blasio has made the relationship between the NYPD and communities of color a top priority. 
In doing so, he has taken on one of the most intractable problems in urban government of the last half century. The central problem is how to be tough on crime without alienating the citizens you've vowed to protect and serve.
Young men of color in Bedford Stuyvesant, Brooklyn, have been stopped and frisked hundreds of thousands of times over the last decade. Crime is down, but residents say it has come at a cost.
Boys and Girls High School freshman Xavier Ramsey and Howard Fuller, both 14, say they've learned to avoid the police. Fuller, right, says he knows he looks like a suspect. "We're those kids who go somewhere and start a fight out of nowhere, or carry a weapon and do something bad. But really we're just either going to school, going home or just going to the corner store." (Ruddy Roye)

Skepticism about a change in the culture of the NYPD can be heard all over the neighborhood — in cafes, community board meetings, high schools and churches. There is also a reservoir of hope. This is the first story in a WNYC criminal justice series called "Reset," which is tracking the bond of police and community relations through the lens of  the neighborhood known as Bed-Stuy.
Deputy Inspector Michael LiPetri, the 42-year-old commanding officer of the 79th precinct. He tells his officers: "If you have a good encounter with somebody, they're never going to forget that. But if you have a bad encounter — they also won't forget that." (Ruddy Roye)