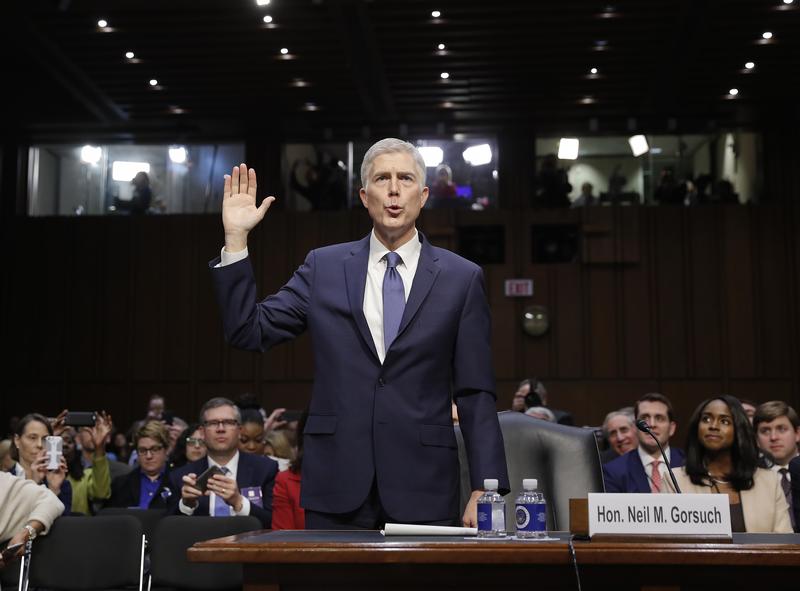 At his confirmation hearing this week, supreme court nominee Neil Gorsuch - according to the New York Times - cast himself as "a humble Westerner, reared on fly-fishing."  
And yet, for all the care put into his biography, Judge Gorsuch also seemed to say… nevermind. He rules on the law, not on people.
It's a needle that's been tricky for judicial nominees to thread: they want to seem human, but not too human. In this podcast extra, taken from a show we aired last year, Brooke and Thane Rosenbaum, Director of the Forum on Law, Culture and Society at NYU, examine some art and culture about the Supreme Court, and consider just how human we want our justices to be.