The Takeaway
Airstrikes Further Thwart Peace Efforts in Yemen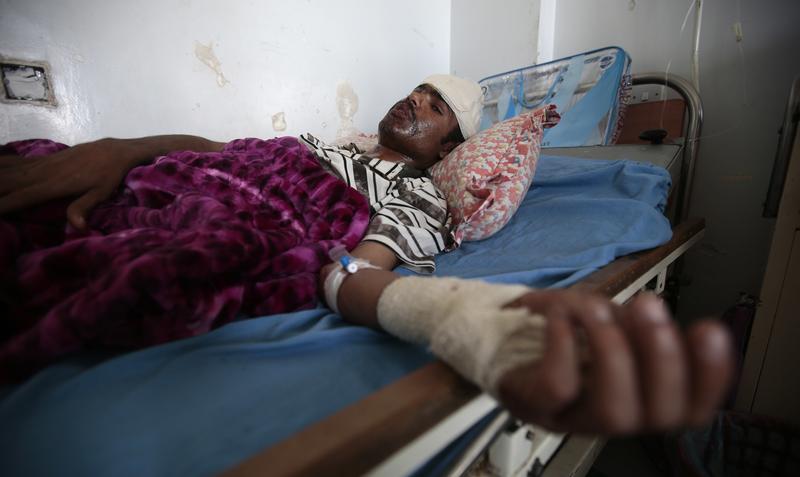 Click on the 'Listen' button above to hear this interview.
Over the weekend, Houthi rebels in Yemen launched two missiles at a U.S. Navy destroyer off the coast near rebel-held territory.
The incident came a day after Saudi airstrikes hit a funeral hall in the Yemeni city of Sanaa, which killed more than 100 people and injured hundreds more. Among the dead was the mayor of Sanaa, who supported peace talks with the exiled government. It was the single deadliest attack in Yemen since the civil war began in 2014.
The United States, which supports and supplies weapons to the Saudi-led Arab coalition, promptly criticized the attack and announced "an immediate review" of it's support.  
The the civil war against the Shiite rebels has been raging in Yemen for more than 18 months and has killed more than 10,000 people. The latest attack further stalls the possibility of peace talks as Yemen sinks towards famine and a humanitarian crises.
Afrah Nasser, a Yemeni journalist and blogger focusing on human rights, brings us the latest. Click on the 'Listen' button above to hear the full conversation. 
Related: Yemen's Civil War Leaves Tens of Thousands of Kids at Risk