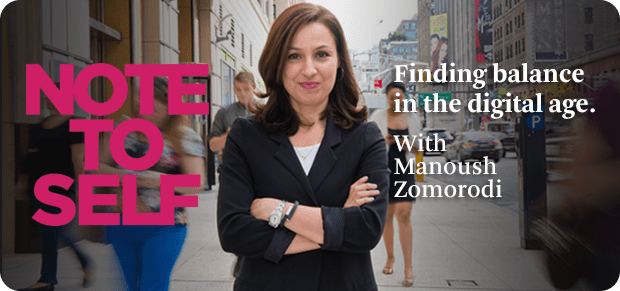 Episode #49
Real Estate, Rackets, Risk: When Rules Get Rewritten
Wednesday, August 28, 2013
When it comes to finding just the right sized office space, New York City's tech companies are turning to subleases because they are not ready to sign five to 10 year leases favored by the city's landlords.
This week on New Tech City, WNYC's Dan Tucker reports on what it's like for a growing tech company looking for office space in neighborhoods like Union Square, Flatiron and Dumbo where loads of startups are piling into the same floor or office.
"Most floor plates of offices are bigger than your average early-stage startup will need, so mutualizing or sharing in this way, I've found to be extremely common," said serial entrepreneur Amol Sarva. 
Plus, an answer to the question: So, what is the difference between an angel investor and a venture capitalist? (Hint: Angels are kind of like an extension of your parents.)
"People often mix up angels and VCs or they say them in one breath — angels and VCs, or VCs and angels — but they are very, very different creatures," says David Rose, CEO of Gust, a website that connects startups and investors.
Finally, the sport of tennis is changing thanks to technological innovations and new rules recently passed by the International Tennis Federation. 
As the U.S. Open revs up, New Tech City host Manoush Zomorodi talks to USA Today tennis correspondent Doug Robson about rule changes that could allow technologies like rackets that track biometrics and a camera that records a player's court position and unforced errors.
Robson says players like Bethanie Mattek-Sands are even experimenting with Google Glass. 

When a Silicon Alley startup gets a new round of funding, the company might double or triple in size and quickly need to find a roomier office to house all its new employees.

Meet David Rose, an angel investor and a venture capitalist. Yes, both categories of investor fund startup companies, but there are a few key distinctions. 

Tennis is a sport that prides itself on tradition, but it can't escape technology.