Note to Self
Know Thy @Neighbor: The End of Urban Anonymity and Rural Solitude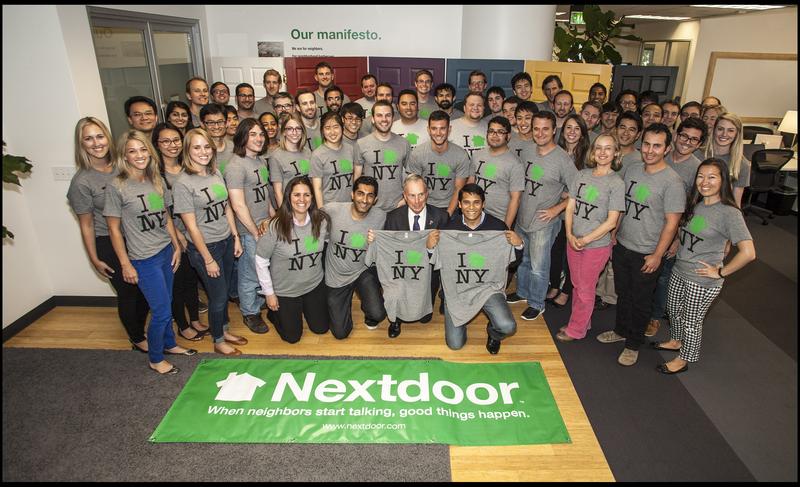 Simple experiences, like borrowing a ladder from a neighbor or just taking a long solitary hike, are being altered by tech.
This week on New Tech City, host Manoush Zomorodi examines a service called Nextdoor, a social network that aims to form a kind of online community posting board for physical neighborhoods. 
"The research shows that if you use an online mechanism to connect with your neighbors, you're 70 percent more likely to communicate with those neighbors in person," says Nextdoor CEO Nirav Tolia.
Plus, WNYC's Amy Pearl heads out to the Appalachian Trail in upstate New York, where she finds the act of "getting away from it all" has been changed forever thanks to the strong 3G signal on the northern part of the trail.
All the thru-hikers she met completing the 2,180-mile trail seemed to have iPhones.
"I'm not trying to experience the wilderness. That's not why I'm here," said one hiker with the trail name Big Spoon. "Happiness isn't real unless it's shared," said another thru-hiker who goes by Brain Damage.
Check out this slideshow of thru-hikers that Pearl met along the trail, and on a related note, our first video podcast about what happens when a summer camp lets teens bring along their smartphones.
This is an extended podcast of New Tech City. You can listen to the broadcast version every Wednesday morning at 5:50 and 7:50 a.m. on WNYC 93.9 FM, AM 820 and New Jersey Public Radio or subscribe to the program on iTunes.