Note to Self
Brain Drain: New York City Losing Out in Brain Biz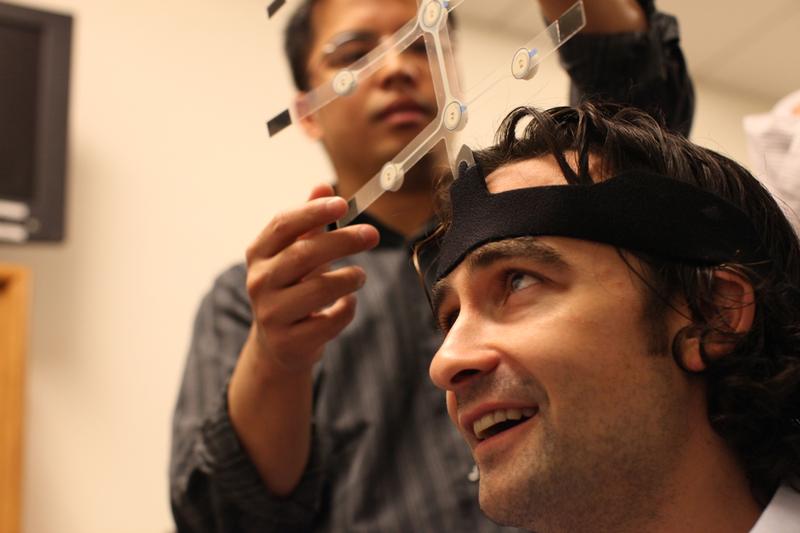 New York City is a leading center for neuroscience research, so you'd think it would stand to benefit from President Obama's new $100 million initiative to map the human brain. Well, not so fast. 
This week on New Tech City, WNYC's Ilya Marritz reports on some of the roadblocks the city faces as it struggles to grow its life sciences sector and compete with the likes of Silicon Valley, San Diego and Cambridge, Massachusetts.
"It's not that New York lacks for money. It just doesn't have a deep pool of people who've made money in life sciences in the city," said Maria Gotsch, president and CEO of the Partnership Fund for New York City, a nonprofit investor in biotech businesses.
One company profiled in this week's show — Neuromatters — is funded by a grant from the Defense Department. That raises the question about how important defense spending is to growing the nation's tech sector. 
Tech and security journalist Noah Shachtman tells host Manoush Zomorodi that Pentagon support is indispensable for start-ups and established tech firms alike.
"If you're a university researcher and you are working on a far-out robotics project, a far-out cybersecurity project, a far-out big data project, the chances are really, really, really high that somewhere along the way, you are going to get Pentagon funding," said Shachtman, executive editor for news at Foreign Policy magazine.
The Pentagon has long funded innovators and entrepreneurs, but there are some new ways for private companies to raise capital as well. 
WNYC business editor Charlie Herman explains a recent ruling by the SEC that will allow so-called "general solicitation" for the first time.
That means, starting soon, companies ranging from startups to hedge funds will be able to put out advertisements, send emails to potential investors and even create a Facebook page requesting cash. 
The provisions are part of the JOBS — or Jumpstarting Our Business Startups — Act, which was signed into law in April 2012. 
This is an extended podcast of New Tech City. You can listen to the broadcast version every Wednesday morning at 5:50 and 7:50 a.m. on WNYC 93.9 FM and AM 820 and New Jersey Public Radio or subscribe to the program on iTunes.