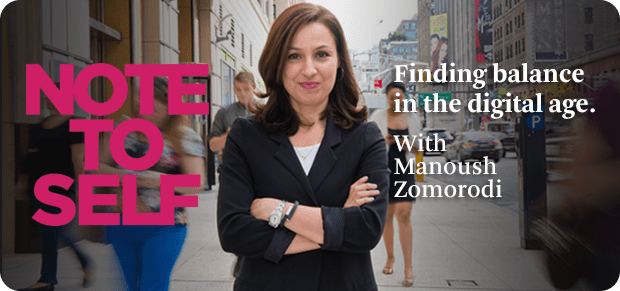 Episode #39
Backlash to NSA's PRISM Program Spawns a Movement
Tuesday, June 18, 2013
In the wake of news that the National Security Agency is collecting vast amounts of digital data about the online activity of U.S. citizens, the federal government has said the program — known as PRISM — is crucial for homeland security. Of course, not everyone agrees.
This week on WNYC's New Tech City, a new movement called Stop Watching Us is pressing Congress to help reveal the full extent of NSA surveillance.
"We've mobilized over a hundred different organizations," said Alex Fowler, chief privacy officer at Mozilla, one of the organizations heading up the effort. "We're very close to 200,000 signatures from people who are very concerned about this issue."
Plus, a graphic designer revises the NSA's clunky slideshow about PRISM to better explain the program. 

What can we learn from the NSA's surveillance program? A lot, according to Chris Lawrence, senior director of the Mozilla Mentor Community. He calls the scandal's aftermath "a teachable moment."

The following blog post is by New Tech City host Manoush Zomorodi.
Imagine this: You flash your top-level security badge, settle into a government conference room as the lights dim and begin to watch a slideshow explaining the latest NSA surveillance plan, code-named PRISM.

Twenty-five solar charging stations for mobile devices are coming to city parks, beaches, golf courses and other outdoor spaces this summer, courtesy of AT&T.