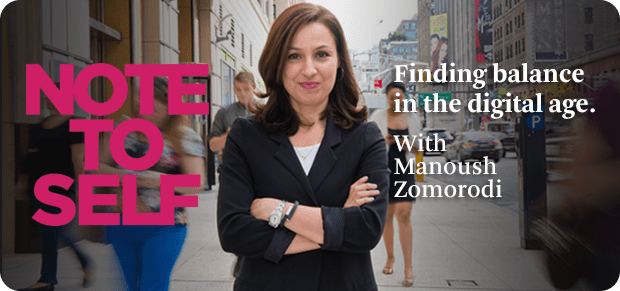 Episode #35
From Future Coders to Your Grandma, STEM Education for Everyone
Tuesday, May 14, 2013
Whether you're 18 or 85, keeping up with new technology is increasingly important for success and even well-being. 
This week on New Tech City, WNYC's Yasmeen Khan visits the Academy for Software Engineering near Union Square to meet the students at the city's first public high school to put computer science front and center in the curriculum.
The first freshman class is about to wrap up its first year. So, what did they learn? 
"I built a data center in my bedroom," said student Gio Rascigno.
Also this week, New Tech City host Manoush Zomorodi visits the Senior Planet Exploration Center on West 25th Street where seniors like 85-year-old Muriel Beach are learning how to use Microsoft Word, Gmail and other technologies.
Cutting and pasting hyperlinks might be second nature for the "digital natives" at AFSE, but it's a different story for someone born in the 1920s or 1930s.
"Although I've had a PC for years, I didn't know the full use of it," Beach said. Now she does.

Union Square is getting a digital makeover. Starting this June, 3,000 people will be able to access the free wireless connection in Union Square at the same time. That's up from just 250 people today.

Nowadays, educators are starting to teach STEM subjects in creative ways, using Legos, games and real-world examples. And yet, the United States is falling behind. It's time for a new conversation on why science, technology, engineering and math are so important for today's students.

Will the next Mark Zuckerberg graduate from a New York City public school? Just ask the students at the Academy for Software Engineering in Manhattan. They start coding as freshmen and are learning the skills to be web developers and internet entrepreneurs. As summer nears for the first freshman class, New Tech City checks in with students about what they've learned so far. "I built a data center in my bedroom," said Gio Rascigno.