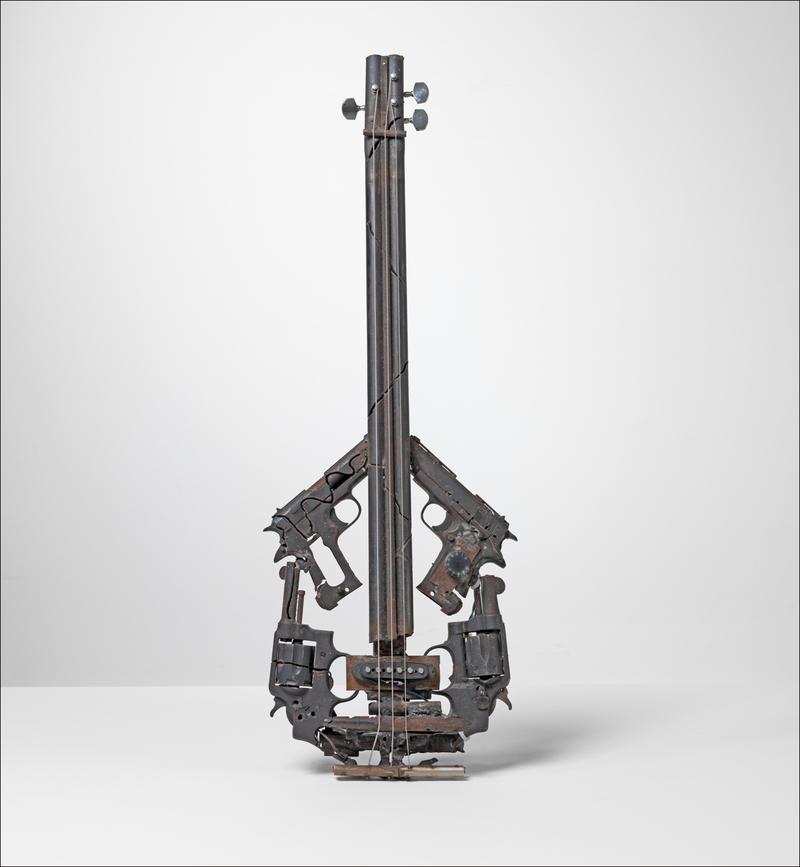 Pedro Reyes has one of the most unusual artist's studios you could ever find: a warehouse full of firearms, nearly 7,000 of them. Machine guns, shotguns, and grenade launchers are part of the inventory. Reyes was offered these guns — confiscated from criminals — by a government official to make his singular, beautiful, frightening musical instruments.
Buzz-saws and welding torches are his principal tools. "You could turn the barrel of a shotgun into a flute," Reyes explains, "Then, take the chargers of an AK-47 to become the body of a bass." Reyes has built 50 instruments so far, from violins to xylophones, to an entire drum set. (See photos of the instruments below.)
The sculptures are working instruments, and Reyes has formed an ensemble to play them. John Coxon, a member of the British rock band Spiritualized, composed music for the gun-orchestra. "I wanted a record that sounded interesting and sort of vibrant and musical and life-affirming in some way," Coxon says. "I didn't want to make a kind of death metal record." But playing the instruments can be unnerving. To play one harmonica built from the muzzle of a gun, "you hold the revolver to your face to play it."
It's nearly impossible to get a gun legally in Mexico; most weapons used by the drug cartels are purchased through straw buyers in the US and smuggled across the border. As a Mexican he feels it isn't his place to lobby the US Congress for stricter gun laws. His work is a "wordless intervention" in the gun control debate.
"Culture is taking something and with the same matter, making a different thing," Reyes says. "And that's the same thing with ideas, you know? We have to work on how we move from the current status quos into a new one."
Our story was produced in collaboration with Round Earth Media's Mexico Reporting Project.

Bonus Track: "Death Metal," by Disarm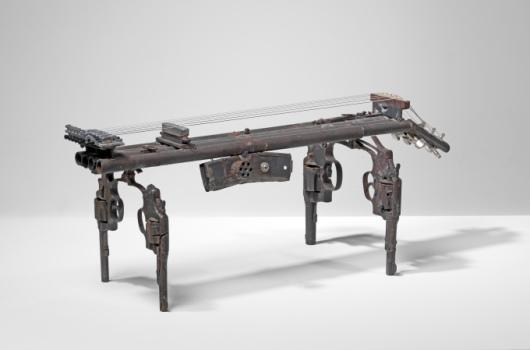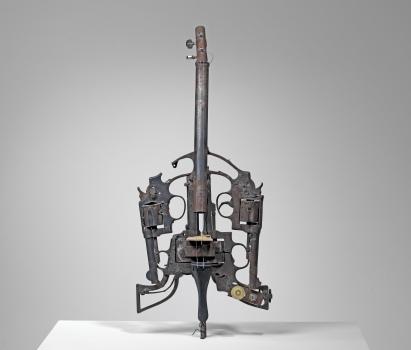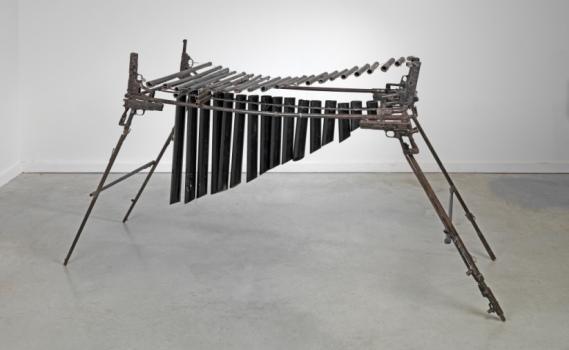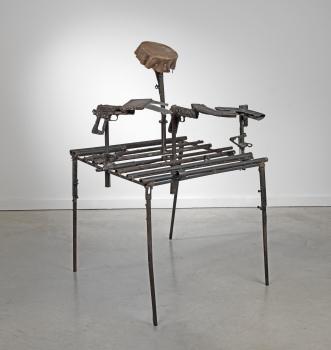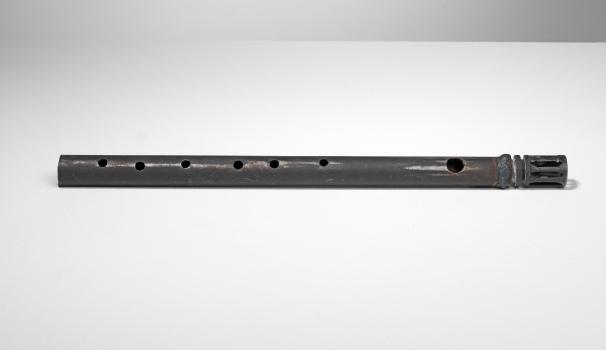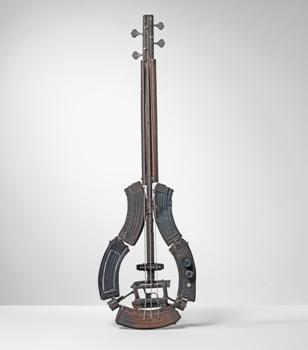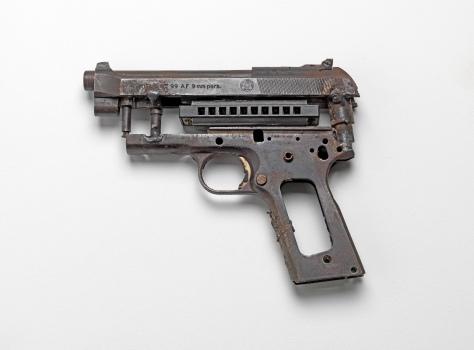 of