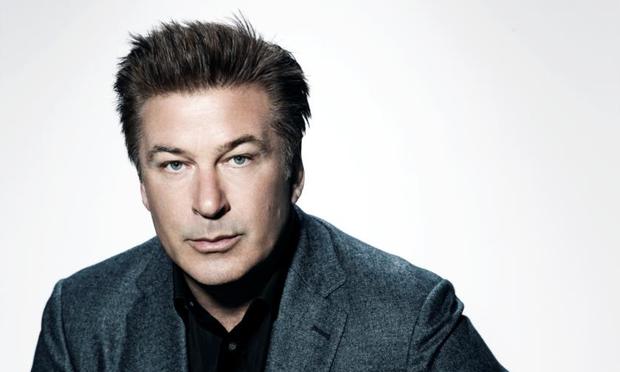 (Mary Ellen Matthews)
In a series of one-hour, on-air specials, award-winning actor Alec Baldwin gives the listener unique entrée into the lives of artists, policy makers and performers. Baldwin sidesteps the predictable by taking listeners inside the dressing rooms, apartments, and offices of people such as comedian Chris Rock and Oscar-winner Michael Douglas.
Baldwin pursues great conversations in unexpected places to find out what motivates his guests, how they feel about what they do and what keeps them up at night. Here's The Thing: Listen to what happens when a man you think you know surprises you.
Episode One: Billy Joel
Airing: November 22, 10am on AM820, 93.9FM and NJPR
Alec sits down with Billy Joel at a piano as Joel details the decisions -- musical and personal  -- that helped shape his music and his career.
LISTEN | Billy Joel
Episode Two: Kristen Wiig and Dick Cavett
Airing: November 22, 11am on AM820, 93.9FM and NJPR
Alec talks with Kristen Wiig, a breakout Saturday Night Live cast member star who says she loves performing, but admits "there's also a big part of me that's just like 'Don't look at me.'
And Alec visits talk show legend Dick Cavett at his home, Tick Hall, in Montauk, Long Island. Over iced tea, Cavett shares memories from five decades in entertainment.
LISTEN | Kristen Wiig
LISTEN | Dick Cavett 
Episode Three: Herb Alpert and Chris Rock
Airing: November 22, 12pm on AM820, 93.9FM and NJPR
Alec goes backstage with comic actor Chris Rock after a matinee of "The Mother F**ker With The Hat" to hear what it was like for Rock to be in his first play. 
Then Alec talks with Herb Alpert, legendary trumpeter and music producer. In 1966, Alpert's band, The Tijuana Brass, sold over 13 million records, outselling The Beatles.
LISTEN | Herb Alpert 
LISTEN | Chris Rock
Episode Four: Lorne Michaels and Erica and Molly Jong
Airing: November 22, 1pm on AM820, 93.9FM and NJPR
Alec visits Lorne Michaels in his office at Rockefeller Center -- the same office he's had since 1975, when he created Saturday Night Live.
Alec also talks with writer Erica Jong and her daughter Molly Jong-Fast as they spar about sex, the legacy of the feminist movement and the impact of divorce on children.
LISTEN | Lorne Michaels 
LISTEN | Erica and Molly Jong
Episode Five: David Letterman and Michael Douglas
Airing: November 22, 2pm on AM820, 93.9FM and NJPR
Alec talks with late-night legend David Letterman. Letterman admits that for a good portion of the past thirty years, he didn't do anything else. Things have changed now; he has no patience for meetings and avoids making decisions on the show, preferring to save that energy to explore the world with his 8-year old son.
Visiting Michael Douglas at his New York apartment, the two dive into what makes a great director a smart producer, and why playing the villain is the much more satisfying part.
LISTEN | David Letterman
LISTEN | Michael Douglas
More in: