Podcasts
Find podcasts to fit your interests
Learn more about podcasting
It's never been easier to listen to WNYC programs when and where you want for free.
WNYC.org offers podcasts, free audio files that automatically download to your computer using software like iTunes. Subscribe to a podcast and you'll always have the latest episode. Listen to podcasts on your computer or transfer the files to your mp3 player to take them with you anywhere.
WNYC.org also offers RSS feeds, which provide the latest headlines, stories, links to full-length articles and audio files on WNYC.org.
NOTE: If you are on a mobile device using iOS6, please first download the Podcasts app.
---
Featured Podcasts
---
News Podcasts from WNYC
---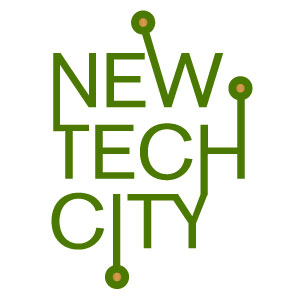 New Tech City
A weekly podcast from WNYC
From high speed trading to e-books in the classroom, New York City is an emerging capital for the development and use of new technologies. WNYC's New Tech City explains what's coming next and how New Yorkers are changing the ways everyone lives and works. Innovation, entrepreneurship, and what's got us staring at our phones all the time: that's New Tech City, hosted by Manoush Zomorodi.
---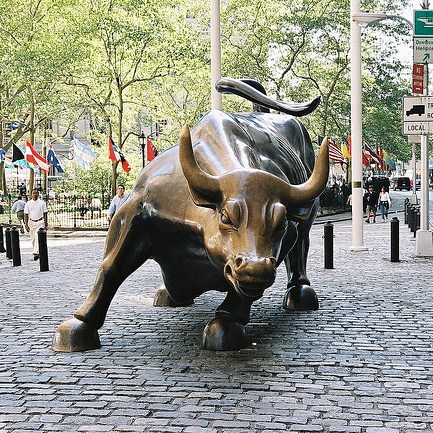 Money Talking
A weekly podcast from WNYC
New Yorkers crave informed and intelligent business and economic news. WNYC's Money Talking brings you just that with lively conversations that go beyond the headlines and the jargon to explore the most important business stories of the week. Every Friday join Jeff Greenfield as he hosts regular WNYC contributors Joe Nocera (The New York Times) and Rana Foroohar (Time). Context, conversation and insight. That's WNYC's Money Talking.
---
On The Media
A weekly podcast from NPR/WNYC
On the Media explores how the media 'sausage' is made, casts an incisive eye on fluctuations in the marketplace of ideas, and examines threats to the freedom of information and expression in America and abroad. For one hour a week, the show tries to lift the veil from the process of "making media," especially news media, because it's through that lens that we see the world and the world sees us.
---
The Brian Lehrer Show
A daily weekday podcast from WNYC
Enlighten yourself as host Brian Lehrer puts you directly in touch with news makers and gives them a chance to exchange opinions and ideas with call-in listeners. A seasoned moderator, Lehrer directs a "sane alternative" in talk radio. Brian Lehrer puts a human face -- and maybe even your neighbor's voice -- on the issues shaping your life.
---
Underreported with Leonard Lopate
A weekly podcast from WNYC
Major news events throughout the world continue to be largely ignored until they reach tragic proportions. Underreported, a weekly feature on The Leonard Lopate Show, tackles these issues and gives an in-depth look into stories that are often relegated to the back pages.

Subscribe:
or
---
Radio Rookies
A biweekly podcast from WNYC
Radio Rookies® is a New York Public Radio® initiative that provides teenagers with the tools and training to create radio stories about themselves, their communities and their world. Since 1999, Radio Rookies has been conducting workshops across New York, in predominantly under-resourced neighborhoods, training young people to use words and sounds to tell true stories.
---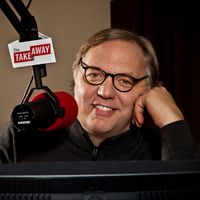 The Takeaway
A daily weekday podcast from WNYC
The Takeaway is a national news program that invites listeners to be part of the American conversation. Host John Hockenberry, along with partners The New York Times, WNYC, Public Radio International, and WGBH Boston, delivers news and analysis and help you prepare for the day ahead.
---
Music & Culture Podcasts from WNYC
---
Here's The Thing
In WNYC's new podcast series, award-winning actor Alec Baldwin gives the listener unique entrée into the lives of artists, policy makers and performers. Alec sidesteps the predictable by taking listeners inside the dressing rooms, apartments, and offices of people such as comedian Chris Rock, political strategist Ed Rollins and Oscar winner Michael Douglas. Here's the Thing: Listen to what happens when an inveterate guest becomes a host. Subscribe now and get new interviews every two weeks. Starting October 24, 2011.
---
Movie Date
A weekly podcast from The Takeaway
It's hard to get any two people to agree on a movie. It's even harder for Takeaway movie producer Kristen Meinzer and Newsday film critic Rafer Guzman. Join them in the weekly Movie Date podcast as they make the case for why you should or shouldn't see a movie. And on the rare occasion, you might hear them agree.
---
Selected Shorts
A weekly podcast from WNYC and PRI
Selected Shorts features some of the finest artists of the American theater reading contemporary and classic short fiction-the most distinguished works of the early masters such as Chekhov, Maupassant, Malamud, and the fresh, vivid, diverse works of a new generation of remarkable literary talents, such as Pulitzer Prize-winning Jhumpa LaHiri and literary catalyst Jonathan Franzen.
---
Studio 360
A weekly podcast from WNYC and PRI
Studio 360 is public radio's smart and surprising guide to what's happening in pop culture and the arts. Each week, Kurt Andersen introduces you to the people who are creating and shaping our culture. Life is busy – so let Studio 360 steer you to the must-see movie this weekend, the next book for your nightstand, or the song that will change your life.
---
The Leonard Lopate Show
A daily weekday podcast from WNYC
Host Leonard Lopate lets you in on the best conversations with writers, actors, ex-presidents, dancers, scientists, comedians, historians, grammarians, curators, filmmakers, and do-it-yourself experts. Live interaction is critical to Lopate's conversational and personal style.
---
Soundcheck
A daily weekday podcast from WNYC
Soundcheck, hosted by John Schaefer, is WNYC's daily talk show about music. Covering all musical genres, Soundcheck celebrates the musical passions of performers, composers, critics, and the public radio audience. Listeners enjoy intimate conversations with and live performances by leading artists from around New York and around the globe.
---
Fishko Files
A weekly podcast from WNYC
Since 1999, Sara Fishko has been producing personal essays on music, art, culture and media. Fishko's pieces provide an insightful and accessible look into culture by mixing colorful sound, intimate interviews and thoughtful commentary. The comprehensive archive examines everything from obscure figures in film history to the masterpieces of the greatest classical composers.
---
New Sounds
A daily podcast from WNYC
New Sounds provides a place for your left and right brain to unwind at the end of day. Host John Schaefer combs recent recordings for one of the most educational and enchanting hours on radio. For 20 years, he's been finding the melody in the rainforest and the rhythm in an orchestra of tin cans. The program offers new ways to hear the ancient language of song.
---
Last Chance Foods
A weekly podcast from WNYC
Last Chance Foods covers produce that's about to go out of season, gives you a heads up on what's still available at the farmers market and tells you how to keep it fresh through the winter.
---
Talk To Me
A sporadic podcast from WNYC
Talk to Me brings you downloadable readings and conversations with writers, artists, and scholars – from author Joshua Ferris to choreographer Mark Morris to poet Sharon Olds – recorded at cultural institutions in New York City and beyond.
---
Science & Curiosity Podcasts from WNYC
---
Radiolab
A biweekly podcast from WNYC
Radiolab believes your ears are a portal to another world. Where sound illuminates ideas, and the boundaries blur between science, philosophy, and human experience. Big questions are investigated, tinkered with, and encouraged to grow. Bring your curiosity, and we'll feed it with possibility.
---
Freakonomics Radio
A bi-weekly podcast from WNYC and American Public Media
Freakonomics and SuperFreakonomics, by Steven D. Levitt and Stephen J. Dubner, are groundbreaking books that explore "the hidden side of everything." Now there's Freakonomics Radio, a new podcast hosted by Dubner and bi-weekly segment on Marketplace that explores what the hidden side of everything sounds like. Prepare to be enlightened, engaged, perhaps enraged and definitely surprised.
---
Please Explain with Leonard Lopate
A weekly podcast from WNYC
In Please Explain, The Leonard Lopate Show sets aside time every Friday afternoon to get to the bottom of one complex issue. Ever wonder how New York City's water system works? Or how the US became so polarized politically? We'll back up and review the basic facts and principles of complicated issues across a broad range of topics — history, politics, science, you name it.
---
Other Podcasts You Might Enjoy
---
Car Talk
A weekly podcast from WBUR and NPR
America's funniest auto mechanics take calls from weary car owners all over the country, and crack wise while they diagnose Dodges and dismiss Diahatsus. You don't have to know anything about cars to love this one hour weekly laugh fest.
---
Fresh Air
A daily weekday podcast from WHYY and NPR
Fresh Air with Terry Gross, the Peabody Award-winning weekday magazine of contemporary arts and issues, is one of public radio's most popular programs. Each week, nearly 4.5 million people listen to the show's intimate conversations. Though Fresh Air has been categorized as a "talk show," it hardly fits the mold. Its 1994 Peabody Award citation credits Fresh Air with "probing questions, revelatory interviews and unusual insights." And a variety of top publications count Gross among the country's leading interviewers. The show gives interviews as much time as needed, and complements them with comments from well-known critics and commentators.
---
This American Life
A weekly podcast from WBEZ and PRI
One of our problems from the start has been that when we try to describe This American Life in a sentence or two, it just sounds awful. For instance: each week we choose a theme and put together different kinds of stories on that theme. That doesn't sound like something we'd want to listen to on the radio, and it's our show. So usually we just say what we're not. We're not a news show or a talk show or a call-in show. We're not really formatted like other radio shows at all. Instead, we do these stories that are like movies for radio. There are people in dramatic situations. Things happen to them. There are funny moments and emotional moments and—hopefully—moments where the people in the story say interesting, surprising things about it all. It has to be surprising. It has to be fun.
---
NPR Podcasts
Looking for a podcast of your favorite NPR or other public radio show and don't see it here? Find it on the NPR podcast directory.
iTunes
Download iTunes for free to receive automatic downloads of your favorite podcasts.
To search for podcasts in iTunes, click on the iTunes Store menu item in the column on the left underneath Store. Next, click on Podcasts in the navigation bar. Use the "Search Store" feature in the top right to find a specific podcast or browse through podcasts to discover something new. If you're receiving results that aren't free podcasts, try filtering by media type for "Podcast" or a power search.
Once you find a podcast you like, click "Subscribe" to receive automatic downloads. They will appear in the Podcasts section under Library in the left column in iTunes.
Need more help setting up and using iTunes? In iTunes, click on help from the top menu, or go to Apple's iTunes tutorials.