The Takeaway
The Death of Gawker.com and The Boundaries of Free Speech and Privacy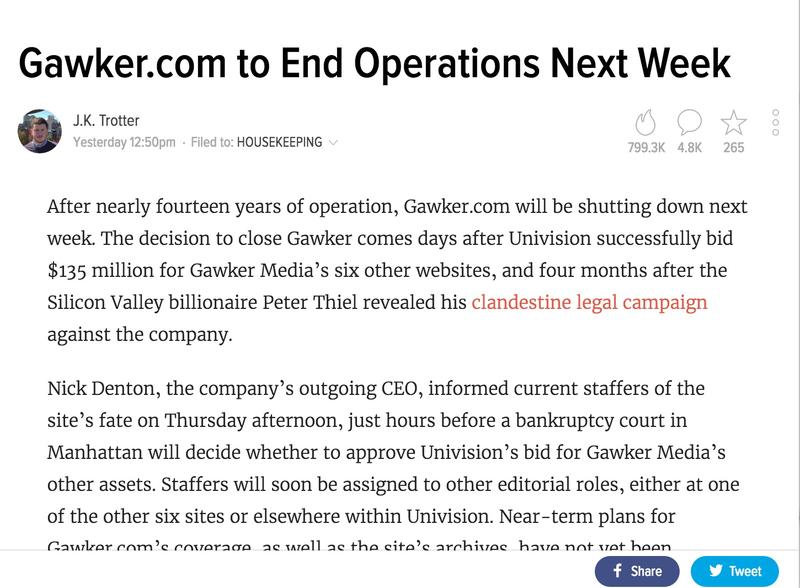 Click on the 'Listen' button above to hear this interview.
Just days after Univision announced that it would be acquiring Gawker Media for $135 million, news came that Gawker.com will cease to exist beginning next week, after 14 years of operation.
The move comes four months after billionaire investor Peter Thiel bankrolled a lawsuit brought by celebrity wrestler Hulk Hogan, who sued Gawker for publishing clips of his sex tape. The suit was initially brought in 2012, and settled this March when a jury awarded Hogan more than $140 million.
What are the broader implications of Thiel's lawsuit, and where are the limits of free speech and personal privacy drawn? Ed Klaris, founding partner of Klaris Law and former general counsel of The New Yorker, weighs in.