Dear President: What You Need to Know About Race - Newark Edition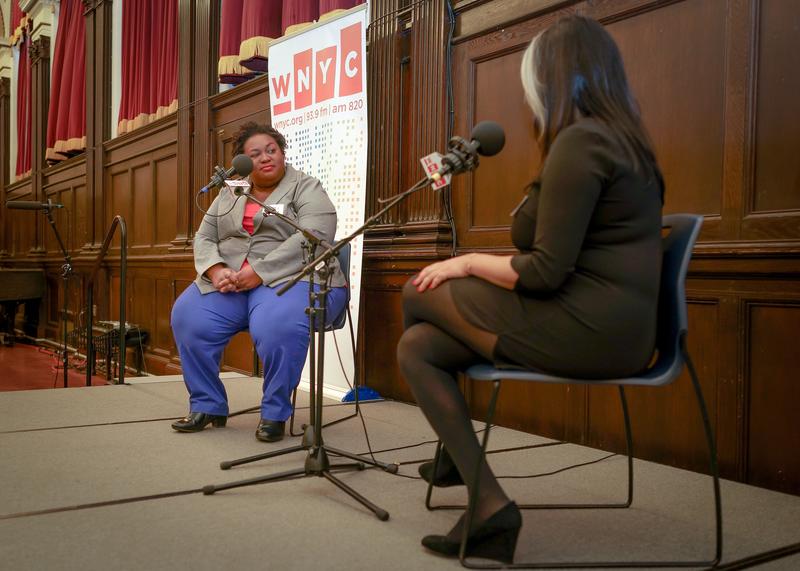 "Dear President: What You Need To Know About Race" is WNYC's post-election series of first-person radio essays by leading thinkers, writers and activists exploring a broad range of personal truths about America to help set a new agenda for racial equality.
In the above audio, hear an afternoon of micro-conversations, hosted by WNYC's Rebecca Carroll, featuring lawmakers, writers, artists and educators, at the Newark Public Library in partnership with Free Press.
CONVERSATIONS LINEUP:
Micro-Conversation 1: New Jersey Sen. Bob Menendez and educator A'dorian Murray-Thomas, founder of SHE Wins Inc, exchange ideas on the American dream at large and in Newark.
Micro-Conversation 2: Rutgers professor and black feminist theorist Brittney Cooper with Jasmine Wahi, co-owner/director of Gateway Project Spaces reflect on the recent Women's March in Washington, D.C., and the difficult, necessary conversations around gender and race activism.
Micro-Conversation 3: New Jersey Congressman Donald Payne with Luso-American poet PaulA Neves discuss tokenism tokenism, identity politics and what it means to be "seen" in a racialized imagination.
2 of 50 simultaneous conversations on race at "#DearPresident: What You Need to Know About Race" event in Newark. c/o: @FreePress-@WNYC pic.twitter.com/3JZpUF6ltZ

— TimKarr (@TimKarr) January 30, 2017