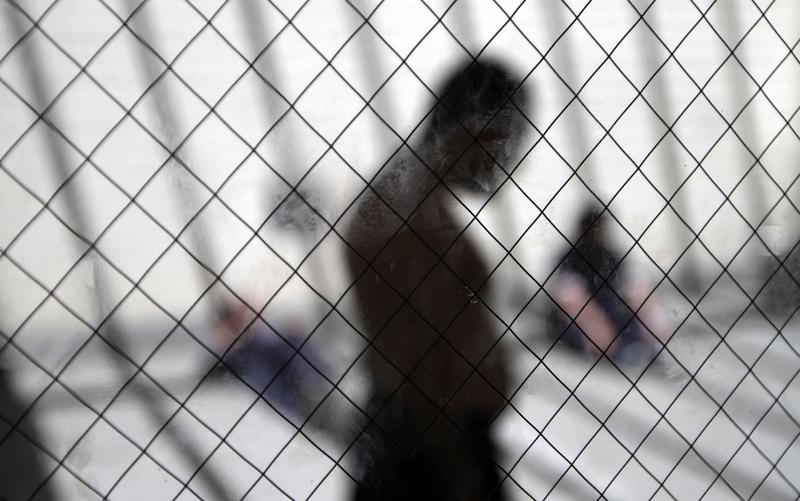 Click on the 'Listen' button above to hear this interview.
Formed in March 2003 under the umbrella of the Department of Homeland Security, Immigration and Customs Enforcement (ICE) is now one of the largest investigative agencies in the U.S. government, with a budget of around $6 billion and over 20,000 employees spread over 400 locations nationwide.
It also has its own incarceration system, which is among the largest growing areas of the U.S. prison system. ICE has not yet released numbers on how many people have been detained in the early days of the Trump Administration, but we do know, based on the agency's history, about the conditions in which many of the detainees are being held at in federally- and privately-run facilities.
Jacqueline Stevens is a professor and director of Northwestern University's Deportation Research Clinic. Her research into the forced labor at a privately-run ICE facility, the Denver Contract Detention Facility, helped spark a class action lawsuit against the company that runs the prison, the GEO Group, which is one of two major private prison companies in the U.S., along with the Corrections Corporation of America, whose stocks shot up after Trump's victory.
Stevens joins The Takeaway to discuss the details of this case — click on the 'Listen' button above to hear the full conversation. 
When contacted by The Takeaway, Jennifer Elzea, acting press secretary of ICE, said "ICE cannot comment on this matter due to pending litigation."
Pablo Paez, vice president of corporate Relations of GEO, said: "We have consistently, strongly refuted these allegations, and we intend to continue to vigorously defend our company against these claims. The volunteer work program at immigration facilities as well as the wage rates and standards associated with the program are set by the federal government. Our facilities, including the Aurora, Colorado facility, are highly rated and provide high-quality services in safe, secure, and humane residential environments pursuant to the federal government's national standards."