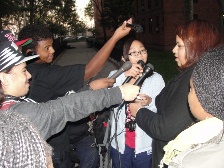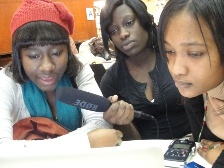 Neighborhood to Neighborhood
For our most recent project we held two simultaneous workshops in Manhattan and Brooklyn to cover community-focused stories in Crown Heights and the Lower East Side.  Rookies at Vanguard High School and the High School for Global Citizenship reported on everything from policing tactics in public housing, the cell phone ban in schools, to the experience of trying to understand cultural differences in Crown Heights. 
See clips of their work in this trailer from the Neighborhood to Neighborhood project:
Radio Rookies held the workshops in partnership with Facing History and Ourselves, an organization that teaches students and teachers to learn to combat prejudice with compassion, indifference with participation, and myth and misinformation with knowledge.