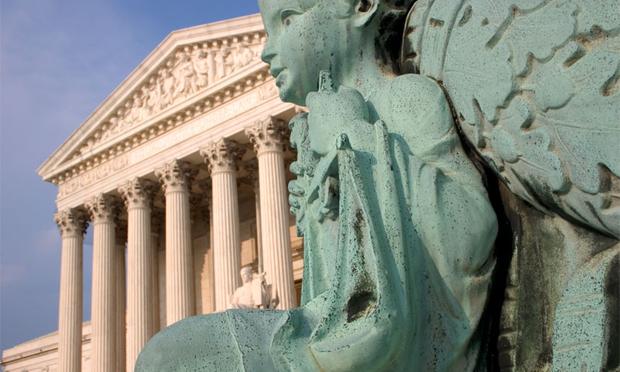 This summer, the Supreme Court is ruling on a number of key cases, from voting rights to affirmative action and gay marriage. The Brian Lehrer Show brings you breaking coverage and deep analysis.

Wednesday, June 26, 2013
Today is the last day the Supreme Court will issue opinions this summer, and two key rulings on gay marriage are expected. We provide the breaking news and analysis all morning with William Eskridge of Yale Law School, author of Dishonorable Passions: Sodomy Laws in America.
In a 5-4 vote, Supreme Court rules that the Defense of Marriage Act is unconstitutional. Here is the opinion.
On California's Prop 8, the court has vacated the case, making gay marriage legal once again (for now) in California.

Tuesday, June 25, 2013
The Supreme Court has ruled in several key cases, including most notably an opinion striking down Section 4 of the Voting Rights Act as unconstitutional. Slate's Emily Bazelon provide...

Monday, June 24, 2013
This morning, the Supreme Court announced opinions on a few key cases, including:
In the affirmative action case Fisher vs. University of Texas, the court will send the case back to a lower court. SCOTUSBlog reports that this indicates "t

he majority seems to reaffirm that diversity is a compelling interest if only because that rule was not challenged by the plaintiffs in the case."

The court announced that it will hear a case this Fall about the constitutionality of President Obama's recess appointments.

Several pro-business rulings on the scope of the Civil Rights Act when it comes to workplace harassment.
We discuss the rulings and the impact with University of Chicago's Geoffrey Stone.