Yelena Akhtiorskaya was born in Odessa in 1985 and raised in Brighton Beach, Brooklyn. She holds an MFA from Columbia University. She is the recipient of a Posen Fellowship in Fiction, and her writing has appeared in n+1, The New Republic, Triple Canopy, and elsewhere. She lives in New York City.
Yelena Akhtiorska appears in the following:

Thursday, December 25, 2014


In September, four Brooklyn-based writers sat down to talk about the borough that inspired them most as part of a WNYC Brooklyn Book Festival Bookend event at the Brooklyn Museum.
Read More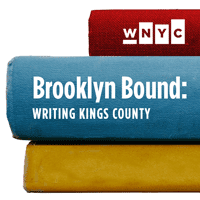 Thursday, September 18, 2014
7:00 PM
Join WNYC for a panel conversation with four of Brooklyn's best new emerging writers!